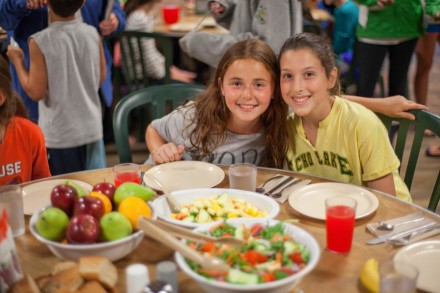 At Camp Echo Lake, our main focus is the well-being of our campers and staff, which is why we place such a high value on providing nutritious meals and quality medical care and facilities.
Our food options are both healthy and plentiful.  There is fruit available at every meal and afternoon snack, and a vegetable and salad bar available at every lunch and dinner.  We also have a Special Food Manager who handles special dietary/allergy circumstances.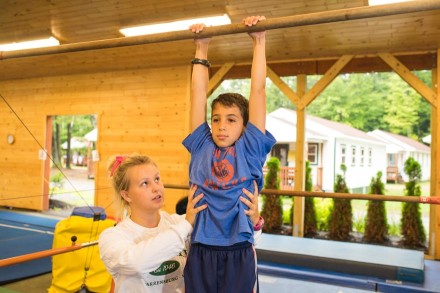 As far as wellness is concerned, we are focused on preventative care for each member of our community, which includes: drinking lots of water to stay hydrated and wearing sunscreen to protect from exposure to the sun.  From a programming standpoint, we carefully consider the weather each day, and pace our campers accordingly.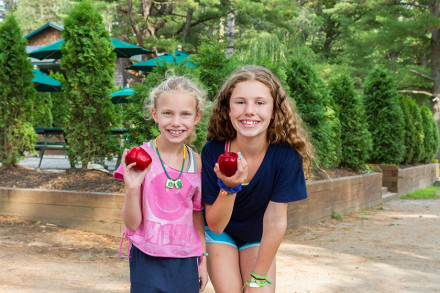 Our modern, and comfortably air conditioned, Health Center has an on-site M.D. and a team of eight nurses to care for the campers.  Should the need arise, we are one mile from a local health center, and only 15 miles to Glens Falls Hospital.