Dear Trail Watcher,
Another amazing week at camp, another amazing week of delicious food brought to us by the lovely Kitchen Staff at Camp Echo Lake. Tonight is Carnival – an evening of fun booths, prizes to be won, and delicious treats to be eaten! Cotton candy, popcorn, corn dogs, pretzels, and even an ice cream truck will be gracing the grounds of CEL tonight.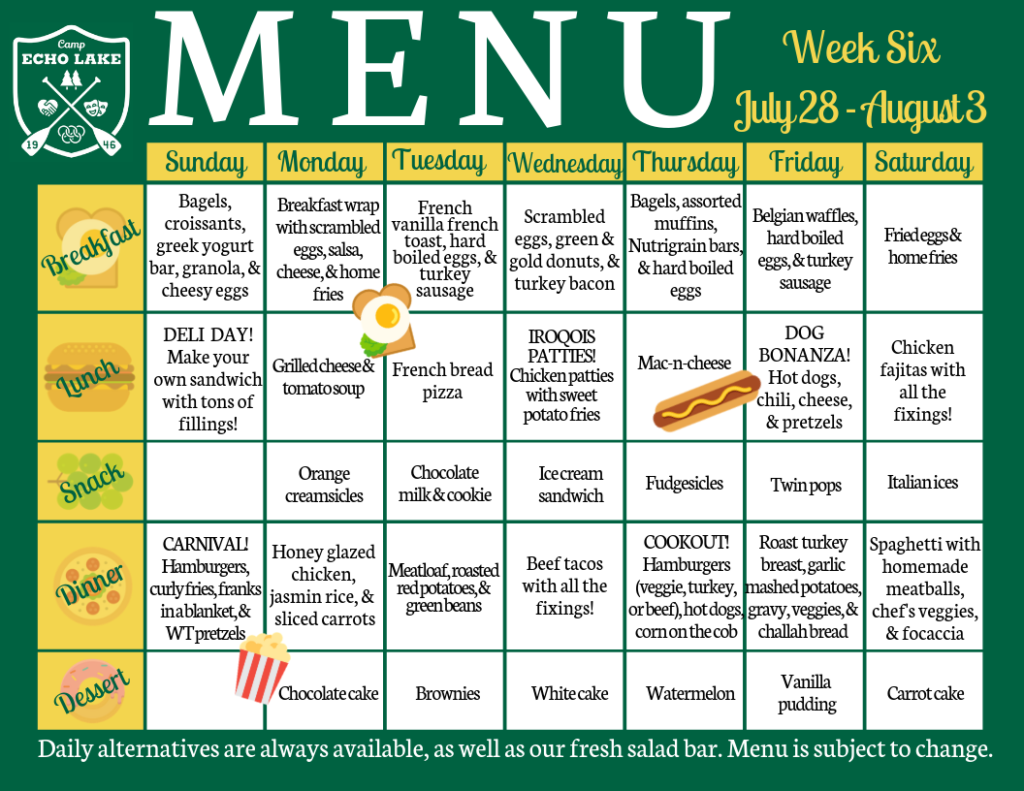 We have so many fun trips and treks coming up in the next few weeks that we need to be fueled for. Apache being over doesn't stop the fun at CEL, today is Swim-a-thon and we have Color Run coming up soon too! We are working hard to perfect our skills as the end of the summer approaches while squeezing every last great memory out of the summer.
We can't wait to see our campers and staff live out these last 2 weeks of camp with full bellies and fuller hearts.
Love always,
The Camp Echo Lake Trail