Dear Trail Watchers,
If you ask any camper what their favorite time of day at CEL is there is a good chance their response will be, "snack time!" Snack is a crowd-favorite here at The Lake because it's when the whole camp gets together for a sweet, often frozen, treat and to catch up with their friends in other groups.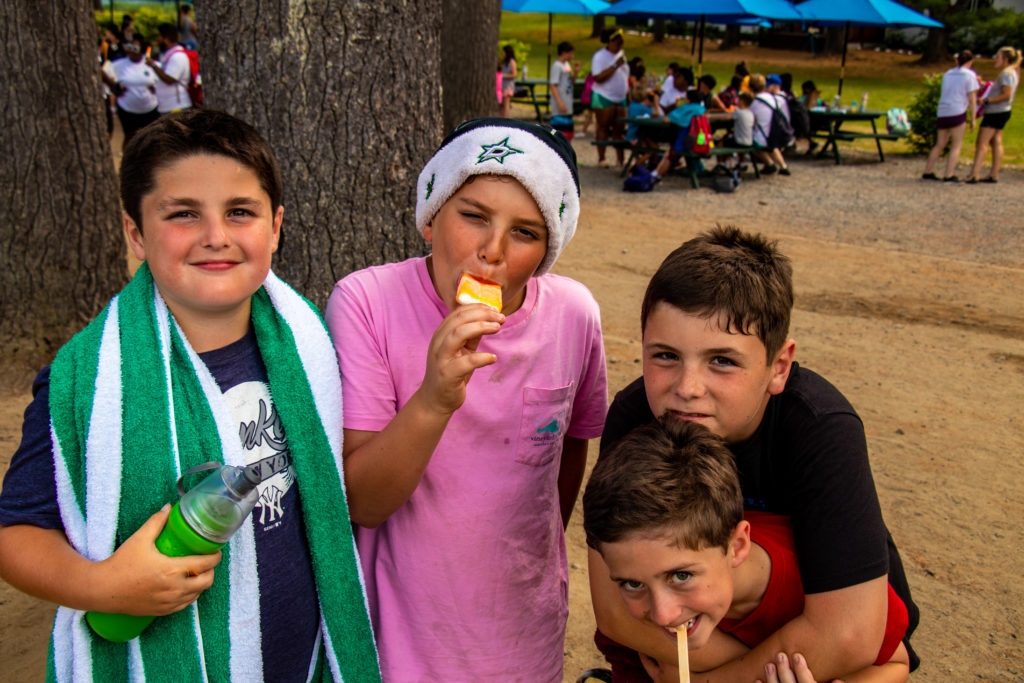 One thing many campers love about snack is that they can catch up with their siblings, cousins, or other family members at snack, even if they are in different groups. It's so sweet to see an older sister asking her younger brother all about how archery was that morning, or cousins filling each other in on their newly earned skills. We love hanging out with our groups, but snack is a great time to see our friends who may be older or younger.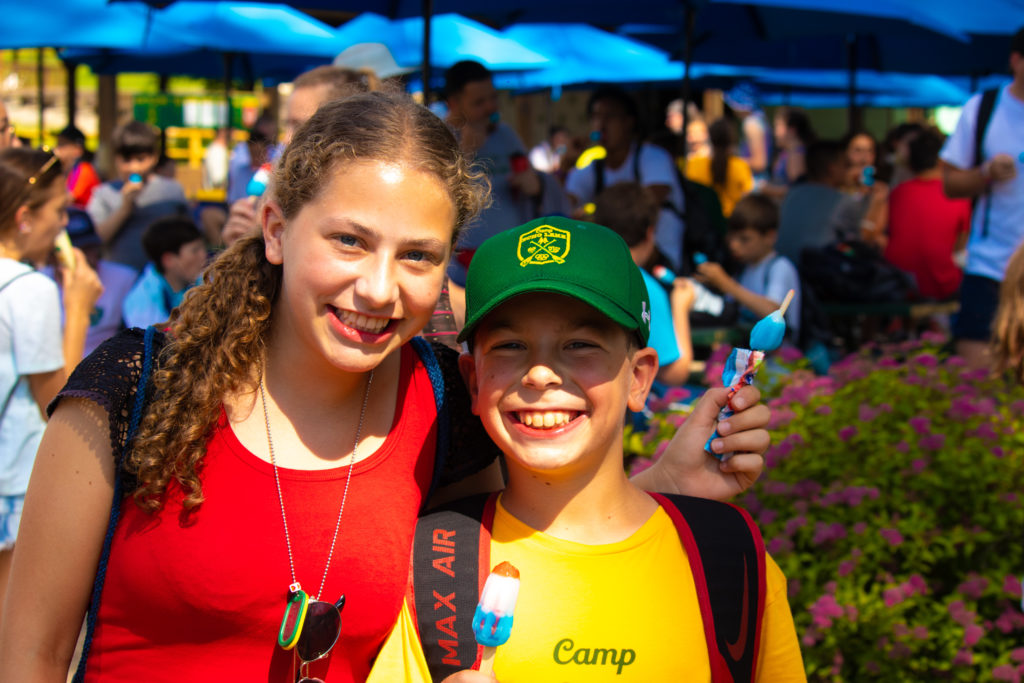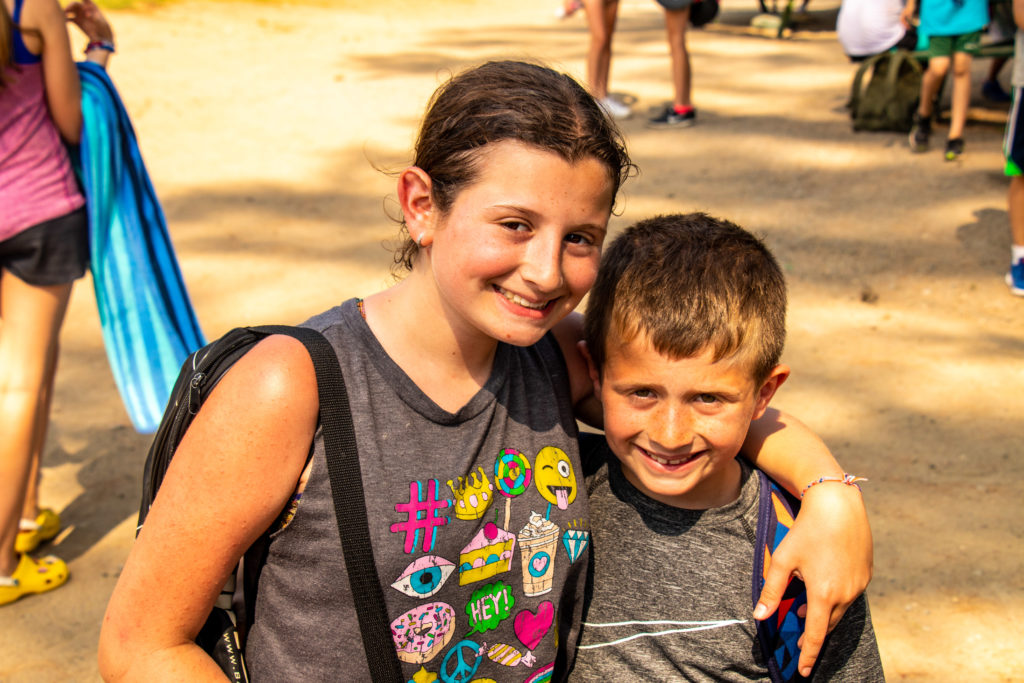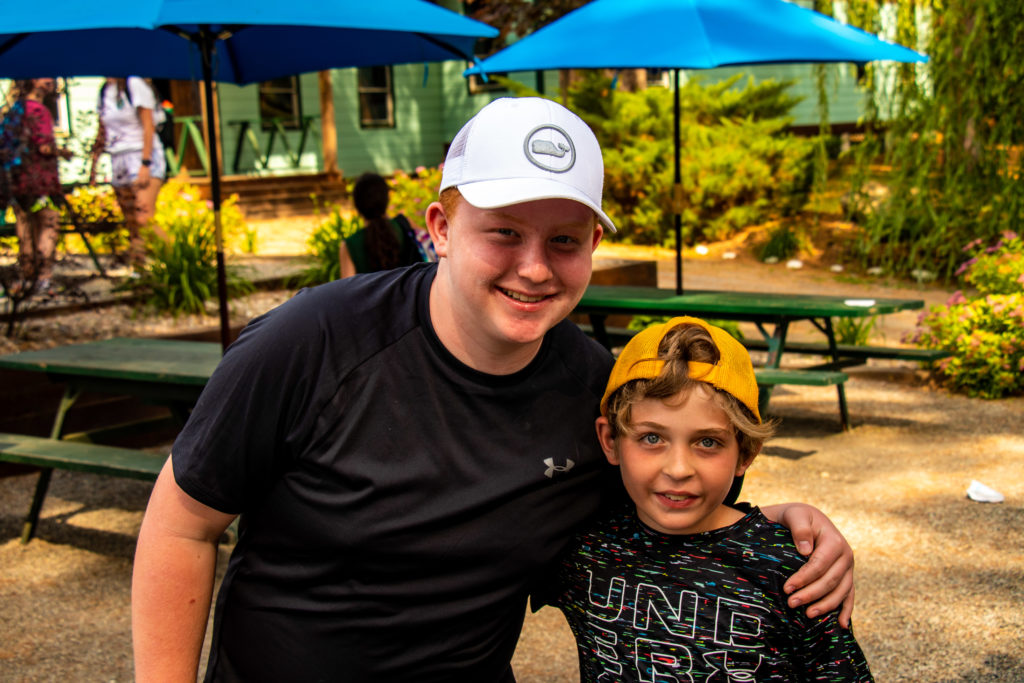 Siblings Brad & Alexandra, Caroline & Sam, and Silas & Zachary grab a photo together almost every day at snack time.
Snack is also an opportunity for campers to see their counselors who are Activity Specialists they might not see during the day. Below, campers Annabelle & Talya are excited to see their counselor Rachel, who is on the media team. Big hugs are shared as campers get to hang out with some of their counselors who they might otherwise only see in the morning and evening.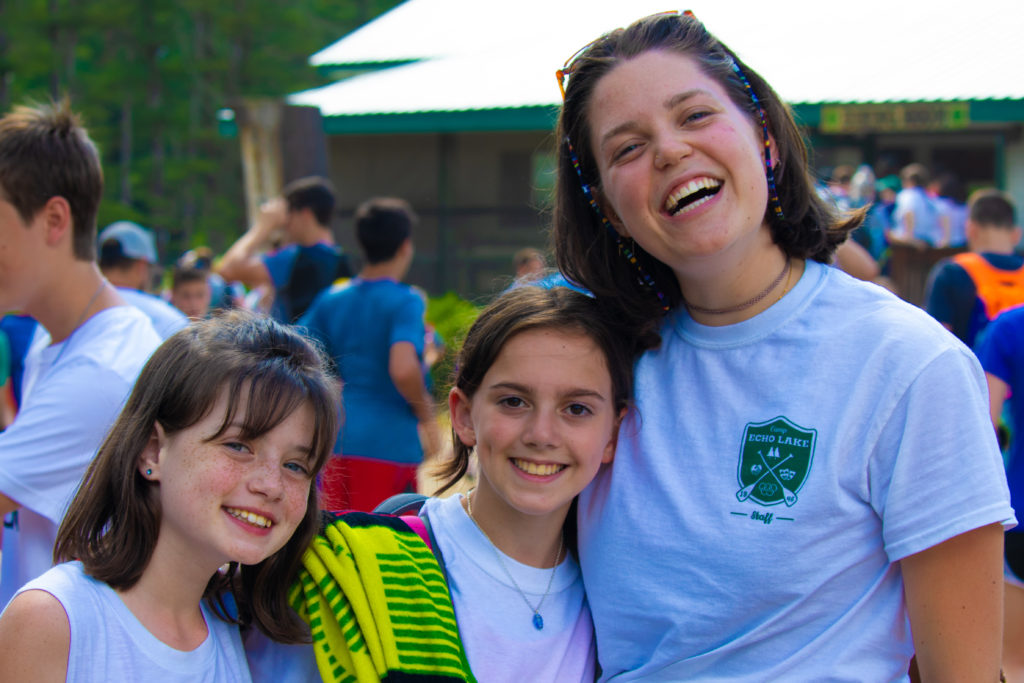 Snack is a great time at camp for seeing our friends, enjoying a popsicle or watermelon, and telling our counselors all about our day before we hit the lake or pool for a swim. Of all the great times at Echo Lake, snack is surely one of our favorites.
Love always,
The Echo Lake Trail