Dear Trail Watchers,
It's hard to believe another week has gone by. Seeing "visiting day" on the schedule is pretty crazy to think that we're already that far into Summer 2019. We've got some pretty tasty treats coming our way from the lovely kitchen staff for Week 3.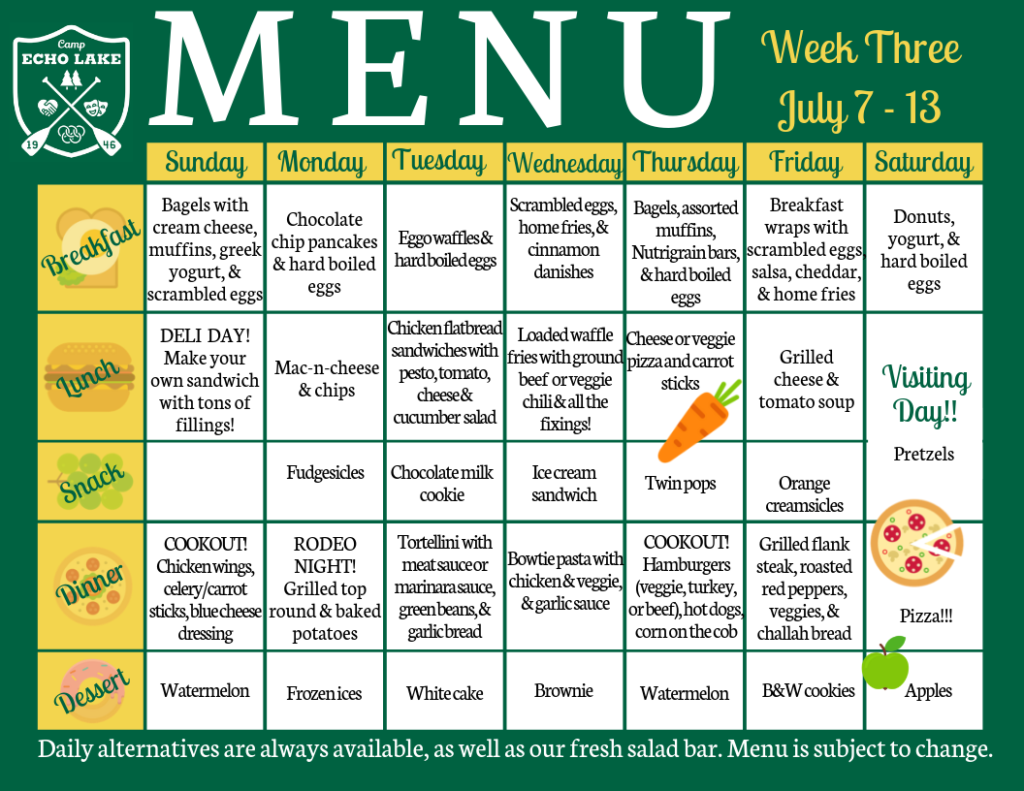 This summer the kitchen is introducing Loaded Waffle Fries and we absolutely cannot wait to try them! It sounds like they might have the potential to turn into a new camp favorite. With all the hot weather we've had we are also stoked to see so many frozen treats on the snack lineup for Week 3.
We are lucky to have such a great Kitchen Crew to keep us well fed so we can keep living our best lives at The Lake during summer 2019.
Love always,
The Camp Echo Lake Trail