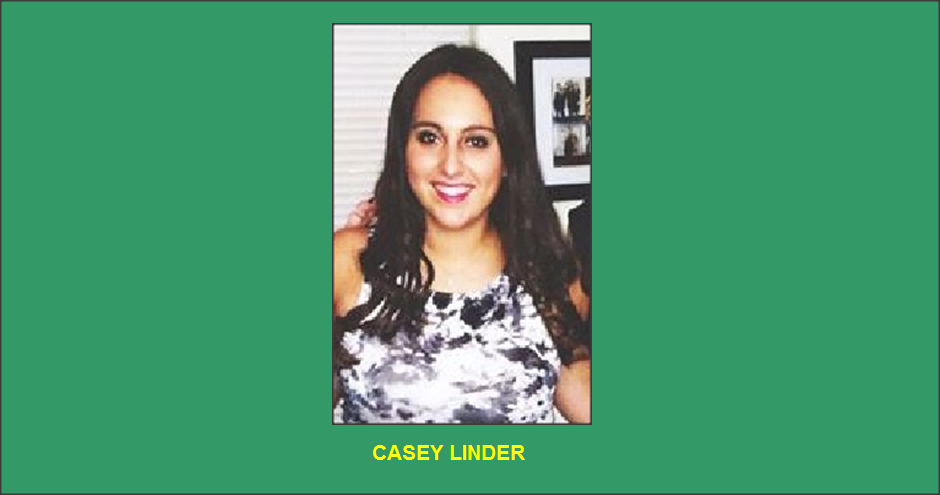 Casey was born in New York, NY and raised in Westchester County.  She is currently in her junior year at the University of Delaware, where she is studying Human Development and Family Studies with a clinical concentration in counseling children and families, and a minor in disability studies.  While she may not be positive about what she wants to do when she "grows up," she knows how she will spend her summers.
This will be Casey's 9th summer at Echo Lake (her 4th as a staff member).  Camp has, and always will, hold a very special place in her heart.  She has worked in the Senior Village for the past three summers and has found it to be like her second home!
Casey is excited to take on the challenge of being a Group Leader for the second time, and looks forward to working with her staff to deliver an unforgettable summer for her campers!
How many summers have you spent at Camp Echo Lake, and what brought you here in the first place?
This will be my 9th summer spent at Echo Lake, and my 4th on staff!  I initially came to camp as an Upper Inter looking for an amazing camp experience, and that's exactly what I got!
How do you spend the 10 months waiting for camp to start?
I spend my 10 months waiting for camp at the University of Delaware.  I am currently a junior studying Human Development and Family Studies as well as Disability Studies.
What do you think that it means to be a leader of campers and staff?
I think it means always being a role model not only for your campers, but for every other camper as well.  Part of what makes Camp Echo Lake so special is the sense of community and family that we all share.  Being a leader means feeling responsible for the safety and happiness of every child.
What have you learned being a Group Leader at Echo Lake, and how to you plan to use what you've learned this coming summer?
I've learned that, even as a leader, you're never alone.  It's so important to rely on your staff, other group leaders and the head staff as well.  I've also learned to "check your cool at the door." Camp is a place where being yourself and feeling comfortable in your own skin is encouraged.  Nowhere else in my life do I feel as good about who I am as I do when I'm at camp!
What do you hope that your campers get out of this summer at Echo Lake?
I hope that campers leave this summer feeling 10 feet tall, that they've learned new skills, made new friends and tried new things.  I want them to leave feeling like the best version of themselves, and carry that positivity with them all year long!
Please share a fond memory or two about Camp Echo Lake:
My third summer on staff I got to watch the campers that I had from my first summer lead Tribal.  Watching all of the girls turn into young women and lead the rest of camp in such a huge tradition was incredible.  Seeing their reaction to Tribal finally breaking and finding out what teams they were on was truly a fond memory.
Another fond memory that I have is getting to watch girls that I had in Upper Village come home after their 4n4 experience.  I know firsthand how much 4n4 changed me for the better and provided me with ever lasting friendships; I love to see the same in my campers.  You can really see the strength in the bond that they have formed, and their happiness and spirit is contagious!
NOTE:  Casey's profile is the first in a series of profiles that will be posting in the coming weeks.  In addition to learning more about some of our Group Leaders, we will also be introducing you to some of our program Head Specialists.  If you haven't done so already, please make sure to subscribe to The Trail so that you don't miss anything!