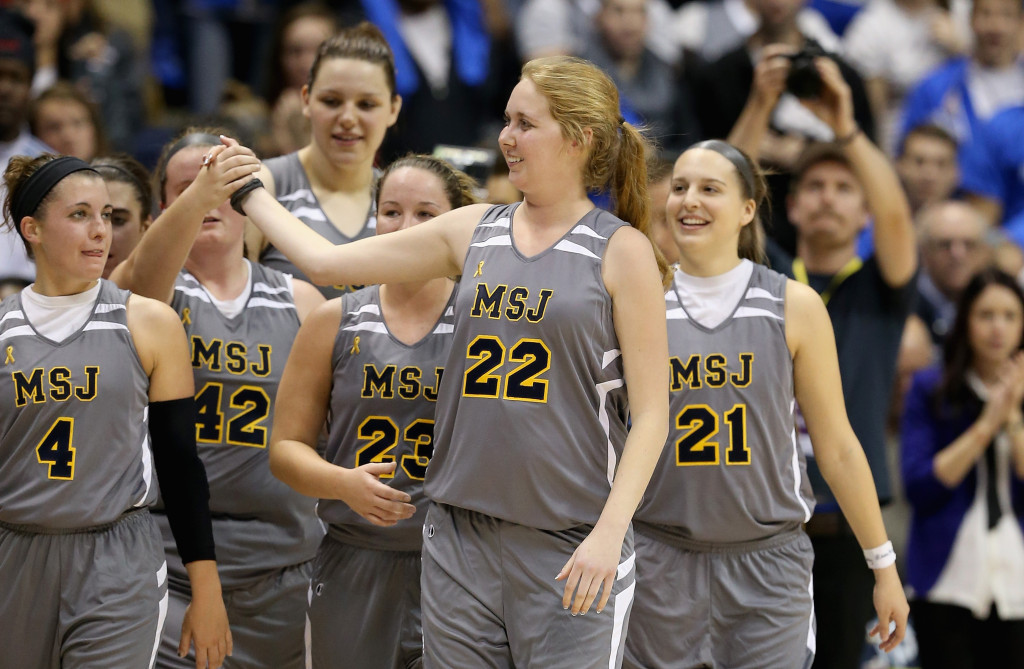 This past week, a college basketball player named Lauren Hill lost her battle with cancer, just a year after being diagnosed with an inoperable brain tumor.   More specifically, Lauren suffered from a rare form of brain cancer called Diffuse Intrinsic Pontine Glioma (DIPG).
The effects of Lauren's disease made achieving her dream of playing college basketball extremely challenging.  Loud noises affected her balance, so she wore headphones on the sidelines and earplugs throughout the game.  She wore sunglasses on the bench because bright lights bothered her.  Battling through a dire prognosis and physical limitations, Lauren scored the first and last baskets in the only college basketball game that she ever played.
While she never made the impact on the court that she envisioned when she committed to Mount St. Joseph's before her diagnosis, her relentless determination to play will have an impact that far surpasses her years.
Wanting to make a difference beyond the basketball court after her diagnosis, Lauren launched Layup 4 Lauren to help raise awareness and funds for DIPG to give hope to others diagnosed with the disease in the future.  To date, her nonprofit foundation has raised over $1.5 million for cancer research.
The video below gives more details about Layup 4 Lauren…
While raising money for cancer research is both noble and necessary, Lauren Hill's life should serve as a reminder to kids that determination and a willingness to overcome adversity is very powerful.
A famous quote by Henry Ford reads…"Whether you think you can or whether you think you can't, you're right."
With spring finally in the air, it won't be long until the summer of 2015 begins at Camp Echo Lake, and campers will have the opportunity to participate in a wide variety of activities.  While campers will naturally look forward to the activities that fall within their comfort zone, the greatest sense of achievement may very well come from doing something that doesn't seem possible.
Camp Echo Lake provides opportunities and a supportive environment that encourages campers to push beyond their respective comfort zones.  All the campers need to bring with them is an open mind and a healthy dose of determination.  If Lauren Hill has taught us anything, it is that great things can be accomplished by a determined mind.