Dear Trail Watcher,
How often do you see someone wearing a flashy pair of rubber clogs out on the daily? Not too frequently we'd bet. Things are a bit different here at Camp Echo Lake. Crocs, once thought of as a fashion faux pas, have discovered new life at CEL. Many campers include verses of love for their rubber clogs in their group sing lyrics and can been seen rocking their Jibbit-adorned Crocs as soon as 9-5 "sneaker time" has ended. Read on to learn about why our campers have such love for this flashy footwear.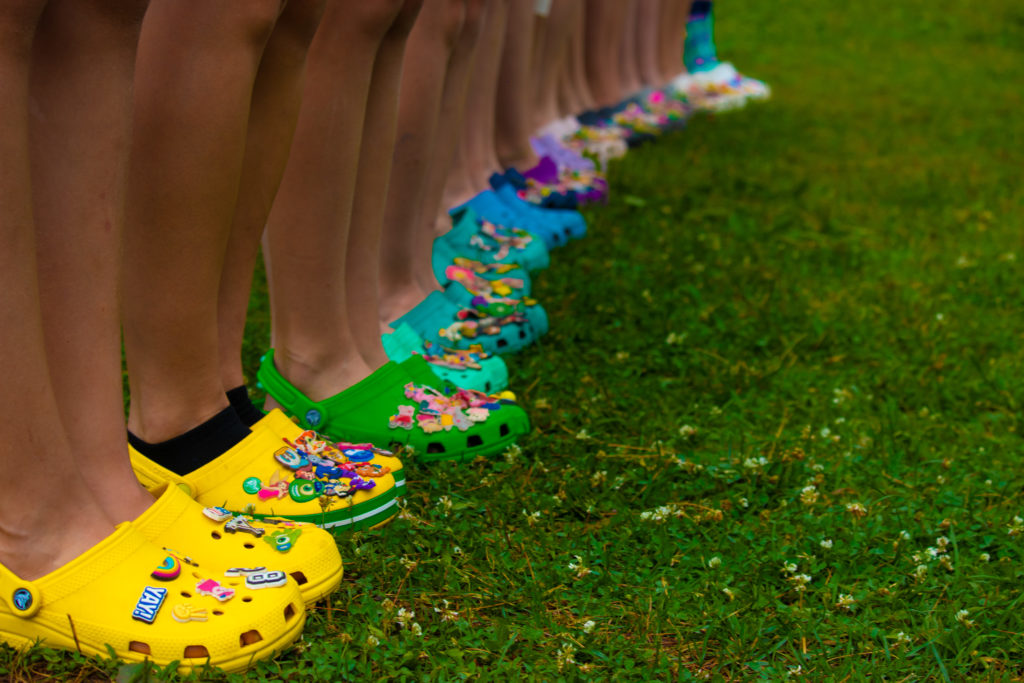 For one, Crocs allow our campers and staff to show off their personalities. We love seeing them flash their crazy colors, with or without fun socks, in the evenings. There is a sense of camaraderie when a camper sees another with the same color Crocs as them, "nice Crocs," they'll smile, knowing they made the right decision to go with bubblegum pink, classy white, or flashy blue.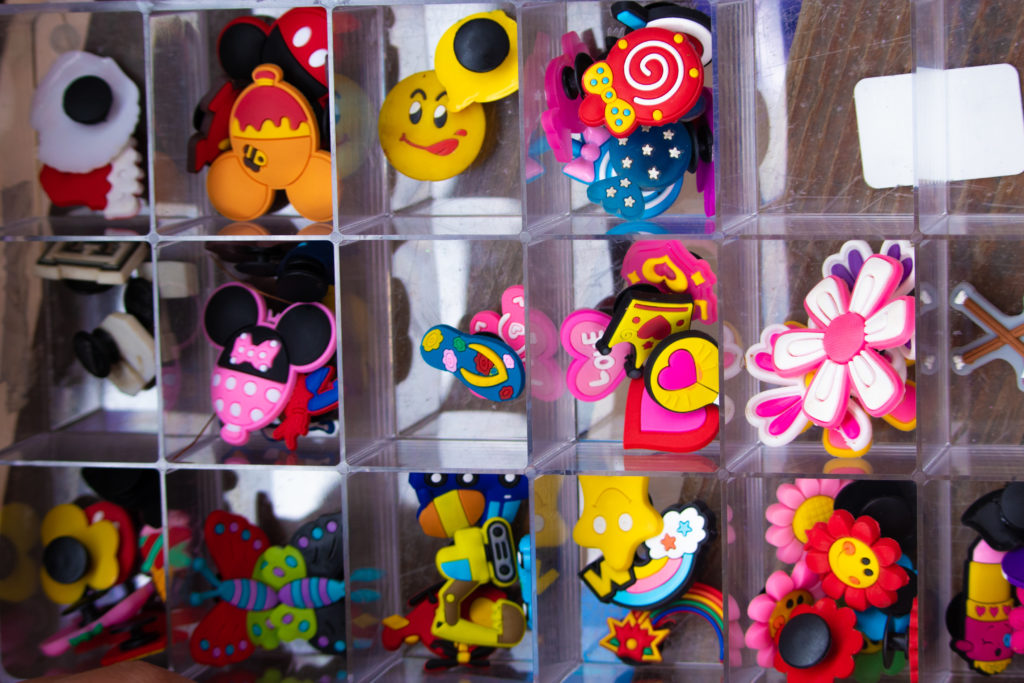 Jibbitz have become a bit of a currency here at Echo Lake. The fun rubber Croc accessories adorn the colorful footwear of campers and are rotated in and out to match the themes or mood of the day. Campers will trade pink flowers for yellow hearts, SpongeBob for Spider-Man, and watermelons for ice cream cones. Giving the gift of a Jibbit is a display of love similar to a Friendship Bracelet.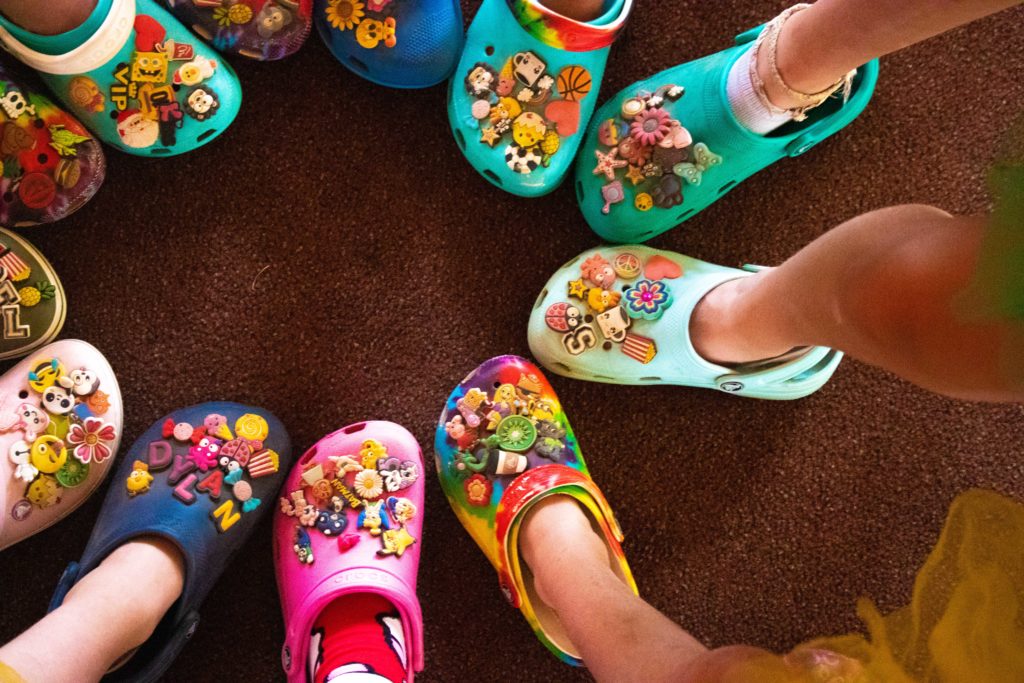 Lastly, Crocs are the epitome of camp comfort. Taking off our sneakers, pulling on a pair of sweet socks, and finishing the look with a bold pair of Crocs and accompanying Jibbitz allow us to let loose, literally and figuratively. Our toes get a bit of an air-out while we get to rest easy knowing we look cool as can be in our fashionable rubber footwear.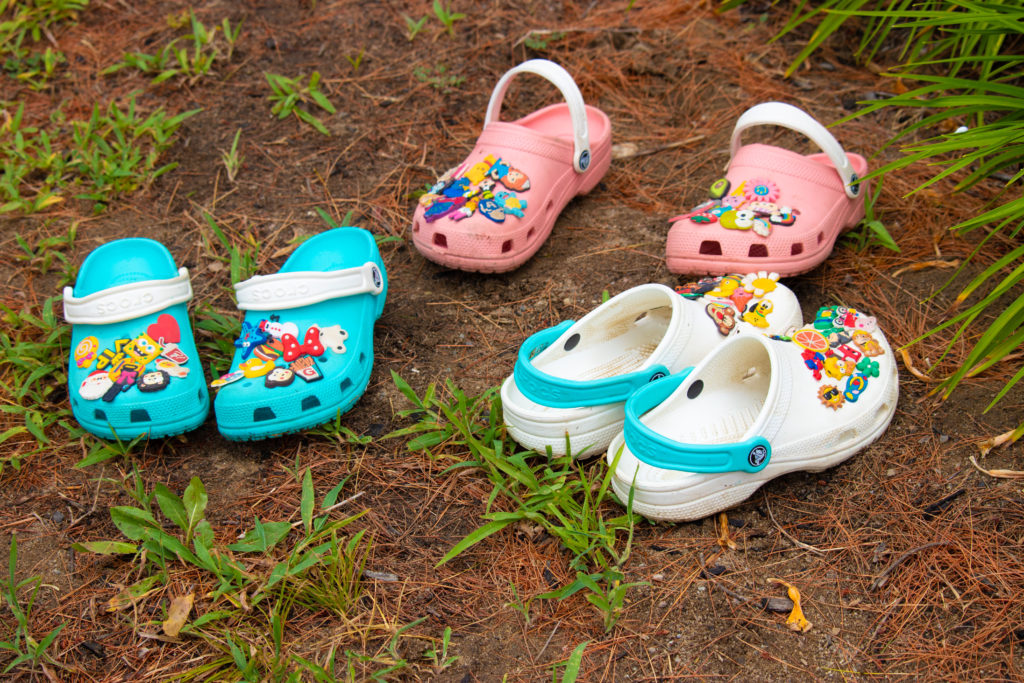 If there's one thing we know about here at Camp Echo Lake, it's understated and casual, but FUN, fashion. We think the campers and staff of CEL might be singlehandedly keeping the Crocs company in business.
Stay fashionable,
The Camp Echo Lake Trail