Dear Trail Watchers,
If we know one thing here at the Lake, it's that everything needs to run like a well-oiled machine to make sure our campers stay safe, have fun, and learn a TON. Our Group Leaders, A.K.A. "GLs"  are Child Experts! They have tons of experience working with children, managing counselors, and are natural leaders. Moreover, they help everyone stay on track with the day to day, organize our special days, support the Head Staff and Program team, and so much more.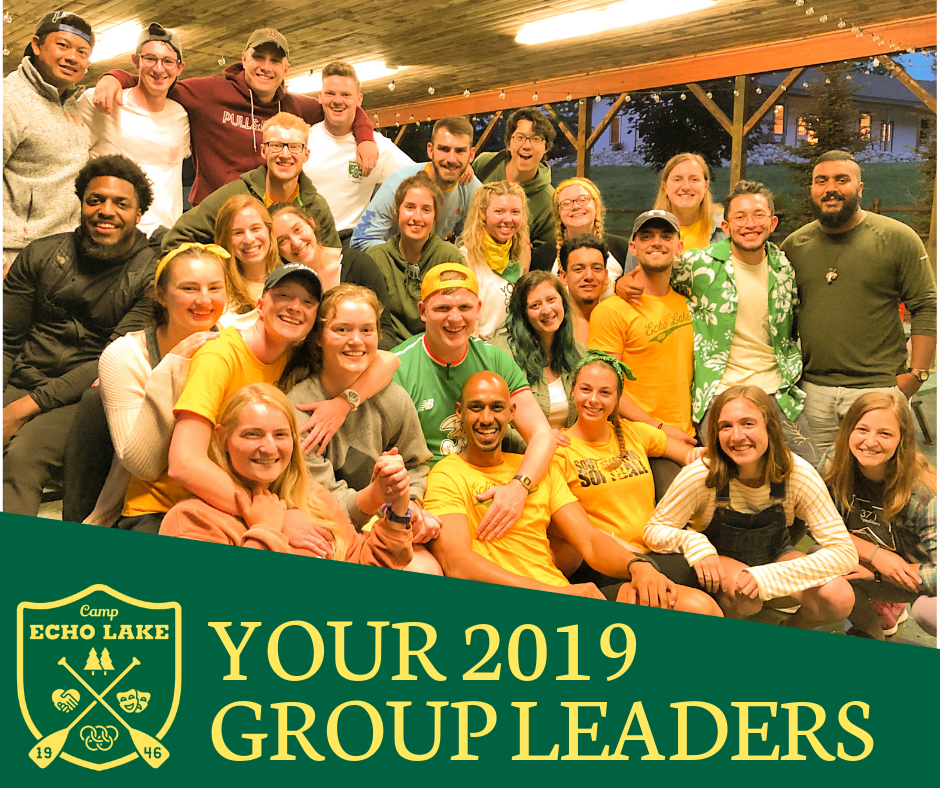 This group of phenomenal counselors are so excited to be working with the 2019 campers and have been excitedly awaiting their arrival for almost TWO WEEKS!
Talk soon,
The Camp Echo Lake Trail