Dear Trail Watchers,
It happened! On Sunday night we had our opening ceremonies and longevity awards to kick off Summer 2019. The ceremony was beautiful. Campers and staff gathered around a bonfire in Senior Village while individuals celebrating their third, fifth, seventh, and tenth summer at camp were given the spotlight and a piece of CEL merch. The mood in the audience was one of pride and hopefulness that we too can be lucky enough to come back to camp for many summers to come.
There was another big element to the ceremony on Sunday, the announcement of the recipients of the coveted Lake Shirt. The Lake Shirt was awarded on Sunday night to not one, not two, but FIVE very deserving recipients. If you don't know, The Lake Shirt is like getting a gold medal, no, an Oscar, no The Nobel Prize at camp! It is awarded every year to a members of the Camp Echo Lake community who demonstrate all of the foundations of camp in every aspect of their life. They embody our values of Trying Hard & Being Nice every day, no matter the weather.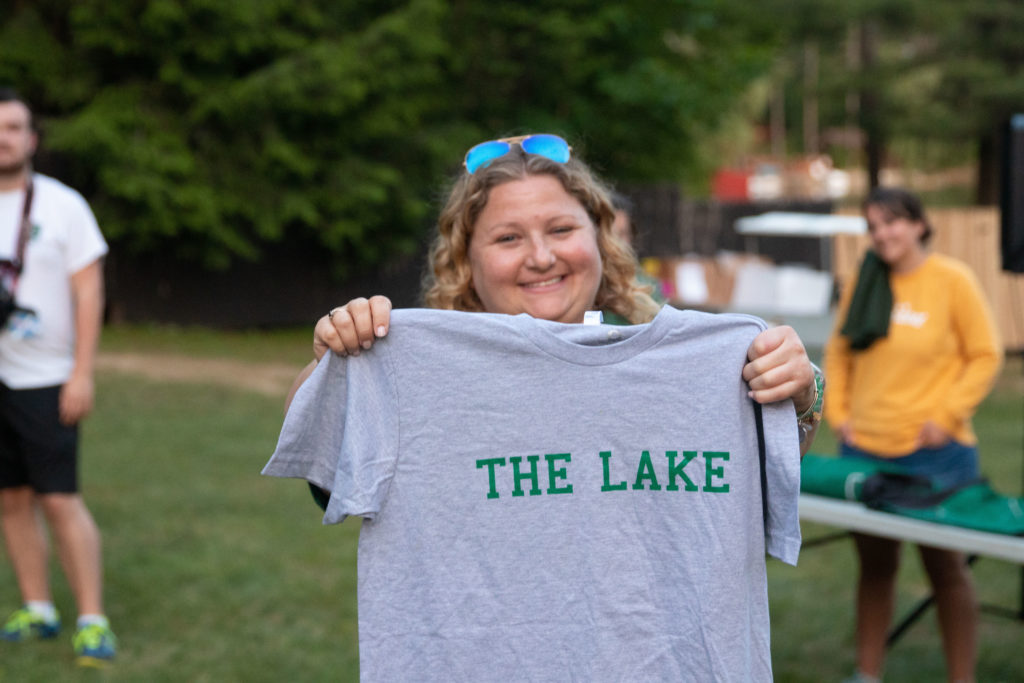 This year, The Lake Shirt was awarded to five amazing people who keep things running smoothly (like Wow Butter) here at camp. Robin Mahler, Jeff Mahler, & Derrick Boisvert, all in their 18th year at camp, were each awarded Lake Shirts for their commitment to the food services here at camp. Thank you Robin, Jeff, & Derrick for keeping us well fed and happy!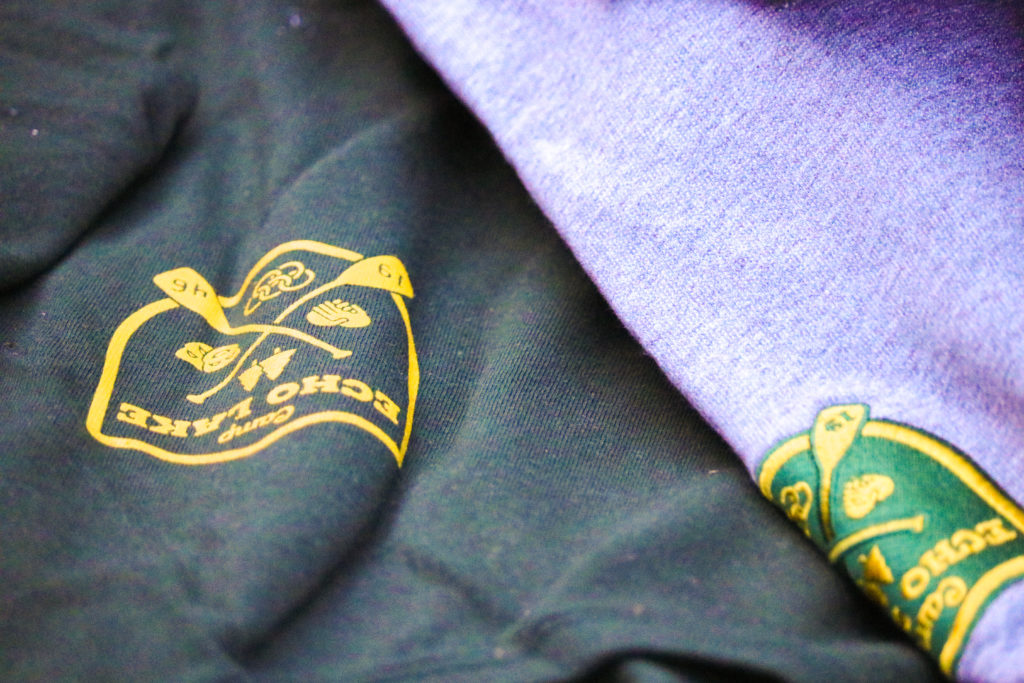 Debbie Volk, the Camp Echo Lake Tour Coordinator was the the Lake Shirt recipient. Debbie has been with CEL for 7 years and helps families like yours find CEL, check it out for the first time, and figure out if it's the right fit for them! Thank you Debbie!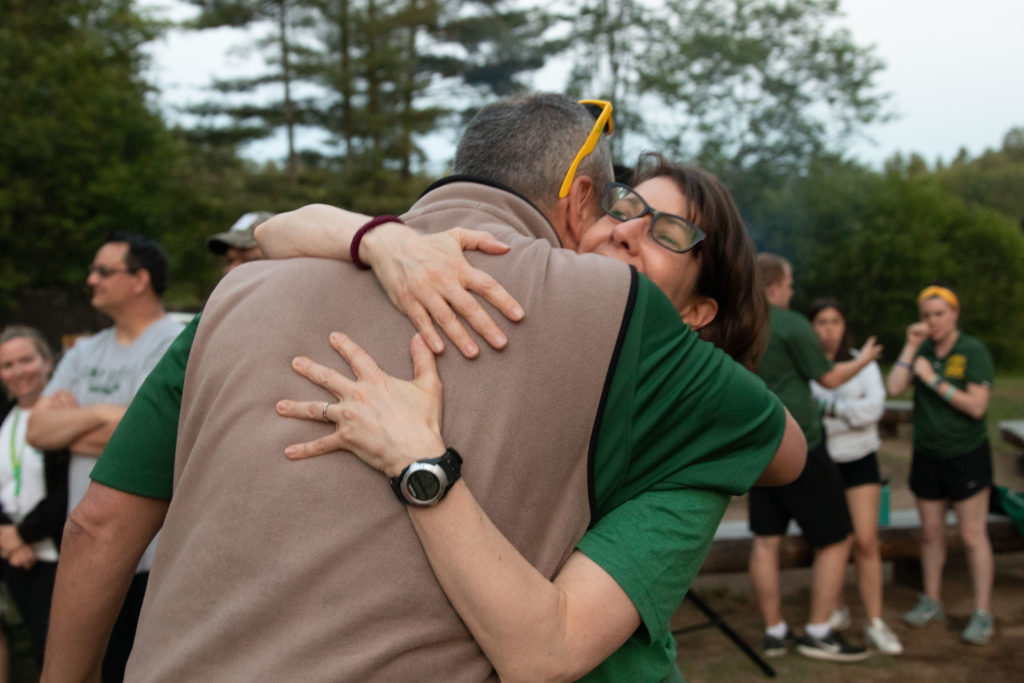 Lastly, Cal Meyers was awarded the final Lake Shirt of the night. On his 7th year at Camp Cal is the 4n4 Head Counselor and is well-loved among staff and campers alike. We are lucky to have people like Cal at Camp, thank you!!
The recipients had the chance to high five many past recipients of the shirt, as the highest honor at The Lake, it was a very emotional . It was a ceremony full of happy moments and truly celebrated the legacy we here at CEL are lucky to have.
We hope we can get a Lake Shirt one day, and hey, being recognized for Trying Hard & Being Nice is a pretty sweet award if you ask us!
Love,
The Camp Echo Lake Trail