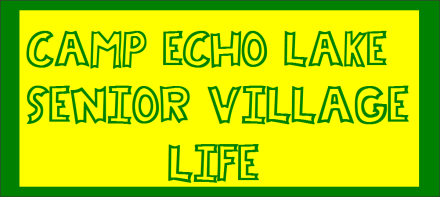 By Casey Linder (SV Girls Head Counselor) and Cal Meyers (SV Boys Head Counselor)
Week three in the senior village was absolutely jam packed with activities, special days, trips, and to top it all off, visiting day!!! Our Upper Villagers have started to plan the staff party for the end of the summer called Secret Hideaway, which raises money for Project Morry. All of the campers have become incredibly passionate about this cause and have really made it their mission to throw a fantastic event! The Lower Village Boys and Girls ran the Halloween party for all of Main Camp on Saturday evening, which was a huge success. It was such a blast to see the whole camp dressed up in hilarious and creative costumes.
While the Upper Village have just departed yesterday for their big trip to Boston/Cape Cod, the Lower Village are getting to enjoy the whole village to themselves. Soon enough, they will be leaving to go on their big trip to Vermont!
Trip Day Thursday
This week, the Lower Village got to go to Aviation Mall, and then to the Family Adventure Center. The Upper Villagers went to the movies and then to the Family Adventure Center, where they could do laser tag, bumper cars, go karts, Rockwall, and arcade games!
To Be Continued…
As usual, please check back in with us next week for more updates on all of the phenomenal opportunities our senior village campers have and the many ways we all get involved on camp!