Dear Trail Watchers,
Today is Visiting Day and we are so excited to welcome our parents, grandparents, and everyone else we love back to Camp Echo Lake to see what we've been up to for the past 3 weeks. The kitchen has been hard at work preparing a feast for their arrival but that won't stop them from knocking out delicious meals 3 times a day all the way until the end of August.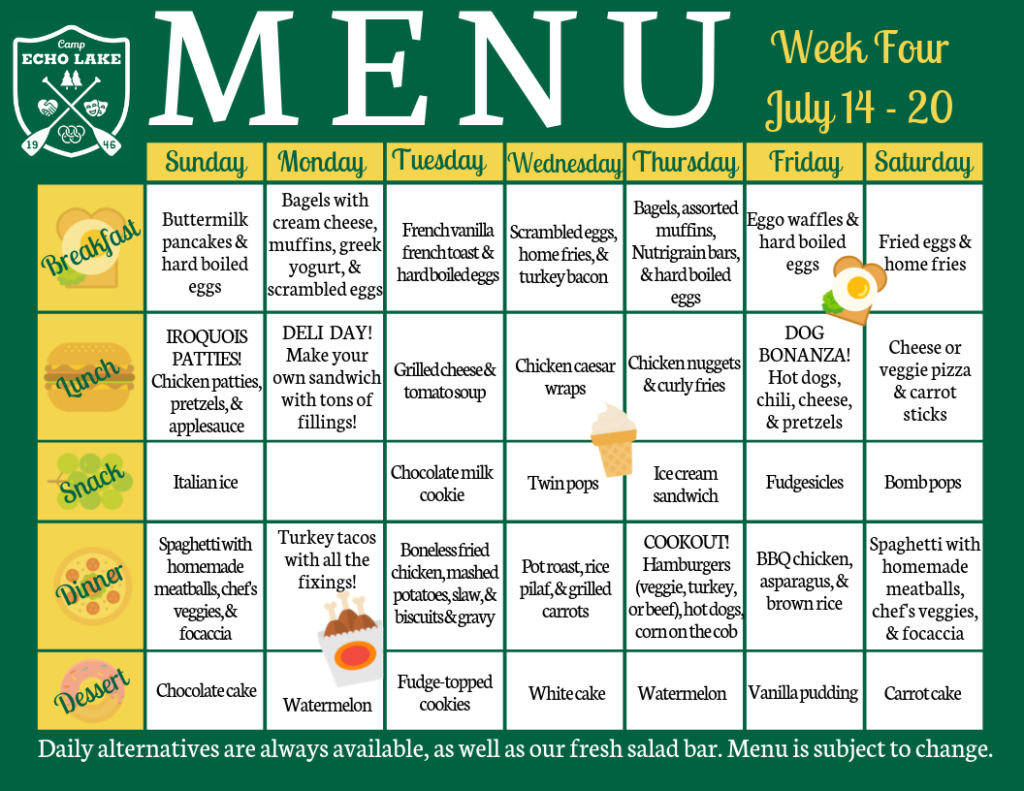 With the excitement of Visiting Day coming to an end we are looking forward to getting back into the rhythm of camp and living it up for the last month of camp. We are stoked for another week of classic camp meals (yeah cookout!) and some new additions like turkey tacos!!
See you soon,
The Camp Echo Lake Trail