Dear Trail Watchers,
Today is the day! The campers and staff sit down for their first few meals to kick of a great summer of learning, laughing, and, most importantly, eating!! The chefs here at CEL have a stellar summer menu planned and we are lucky to get to give you, dearest Trail Watchers, a sneak peak of the week ahead every Saturday.
Campers are a huge fan of Dog Bonanza 🌭 and Cookout 🔥, and you can rest easy knowing that there are always tons of options available for any dietary restrictions or campers with particular tastes. Salad bar, tea, water, fresh fruit, and our nut-free PB&J station are always up and running as side dishes or substitutes, plus options for gluten free, dairy free, vegan, and vegetarian campers are endless.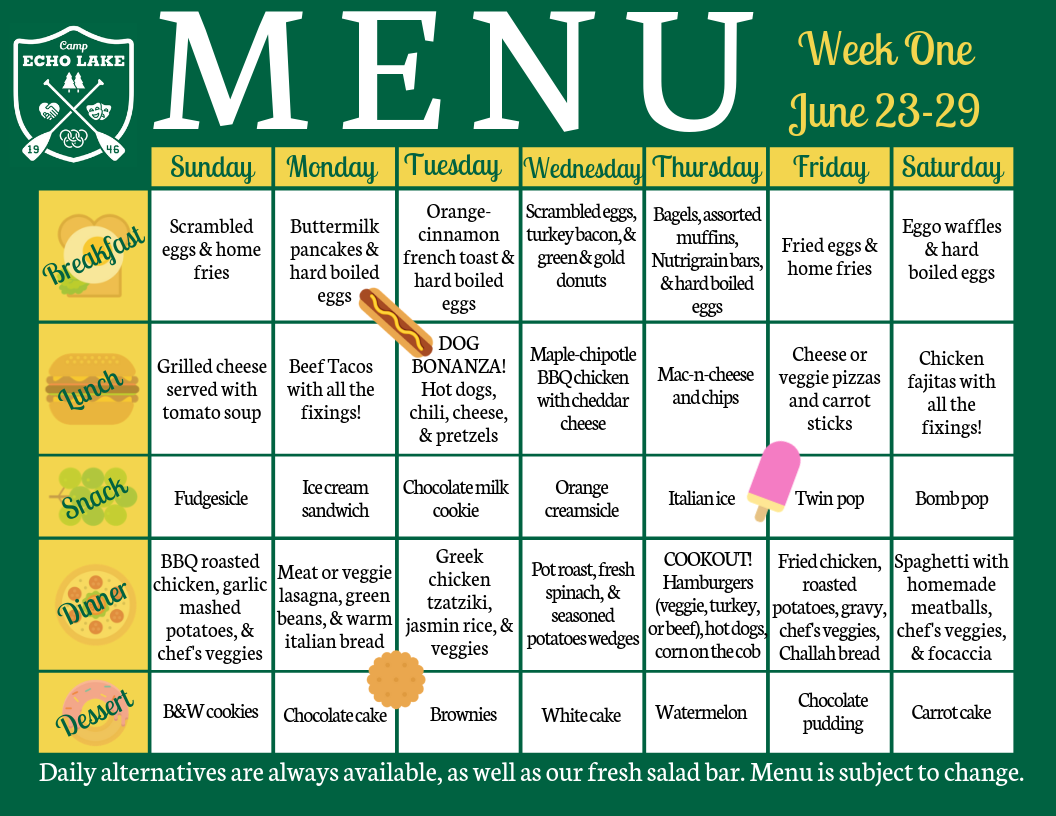 We'll be sure to share some rave reviews from our campers on the food at camp, spoiler alert, the grilled cheese are ALWAYS a hit.
Love,
The Camp Echo Lake Trail