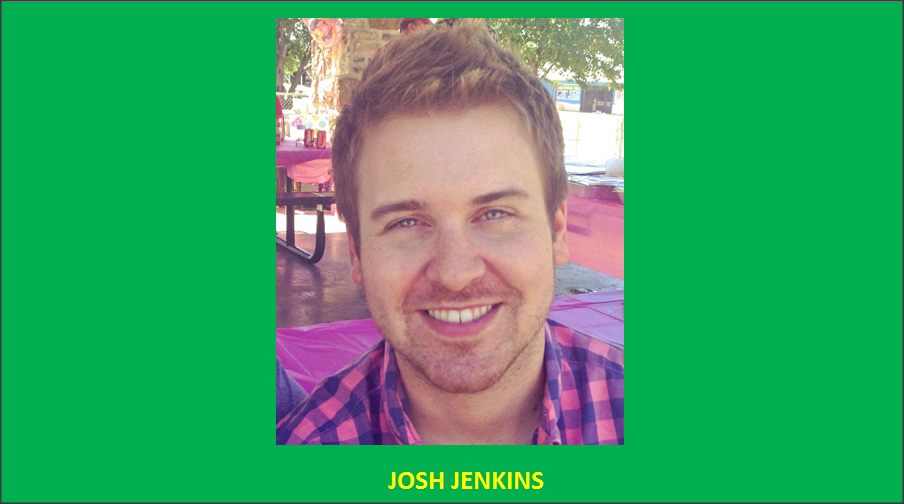 Josh Jenkins was born and raised in the small town of Cabot, just outside of Little Rock, Arkansas.  For his undergraduate degree, Josh attended Memphis College of Art with a double concentration in Graphic Design and Photography, and a minor in Art History. Shortly after his first job as an ad designer at the major newspaper in Memphis, TN, he decided that spending an entire work day behind a computer was not the life that he had in mind.  Josh returned to Memphis College of Art and received a Masters of Arts in Teaching degree and has been teaching art to students for the past 8 years.
When Josh is not in the classroom inspiring creativity in the minds of his students, he works as a portrait photographer and a freelance graphic designer in Northwest Arkansas.
Josh currently resides in Fayetteville, Arkansas and will be starting a new position as a Visual Arts teacher at the Arkansas Arts Academy this fall.
How many summers have you spent at Camp Echo Lake, and what brought you here in the first place?
This is my first summer at Camp Echo Lake.  As much as I love being a teacher in the typical public school setting, I wanted the opportunity to use my skills as an artist and educator in a different capacity.
What do you do during the rest of the year?
I will be starting a new job in August as a K-8 Visual Arts teacher at the Arkansas Art Academy.  Outside of the classroom I do portrait photography, freelance graphic design work, and I am continually challenging myself in my own personal artwork.
What is your experience/background with the activity that you oversee?
I have been teaching art to grades K-12 for the past 8 years.  I began in Memphis City Schools and now teach in Northwest Arkansas.  My undergraduate/graduate school degree concentrations are in graphic design/photography/ceramics, but I continually work in all mediums. I also received my Masters in Art Education from Memphis College of Art.
How do you tailor your lessons to develop campers with varying skill levels?
Visual Art is a subject area that really lends itself to all varying degrees of skill level.  As an art educator, it is our responsibility to be able to observe a camper and their abilities and know when to raise expectations so that they can grow as an artist.  Even though each camper is making their own individual artwork, some of the greatest growth potential comes from the exchange of ideas and positive critique between artists in the studio.
What are your goals for the campers for the summer of 2015?
My goal is for all of the kids to grow in their already existing skills and abilities as an artist, as well as give them opportunities to try new and creative ways to approach their own artwork.  And of course, summer would not be complete without great pieces of artwork to bring back home from camp to share with family and friends!