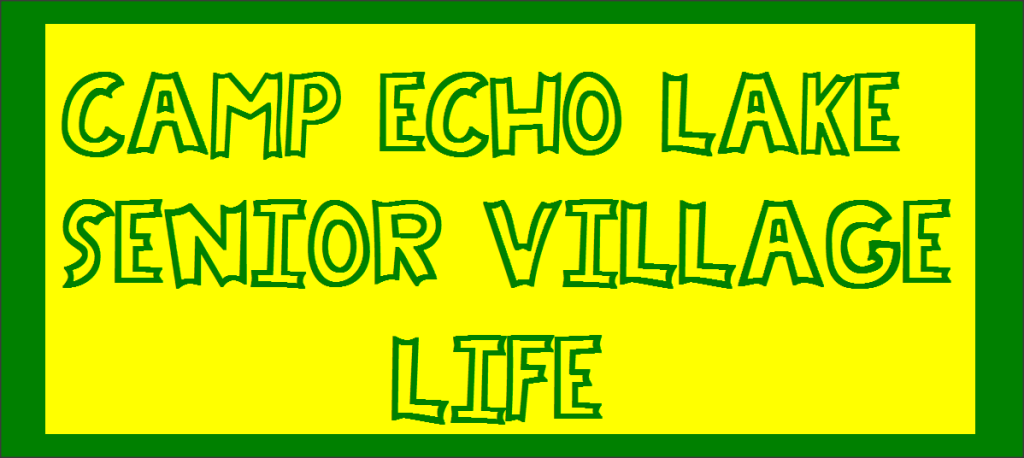 SENIOR VILLAGE BOYS HEAD COUNSELOR – Jon "JOB" O'Brien
SENIOR VILLAGE GIRLS HEAD COUNSELOR – Kersti Haskell
One of the great things about being a Senior Village camper is the opportunity to experience some incredible off-camp big trips, and weekly local trips throughout the summer.  While everyone loves being at Echo Lake, it's a nice change of pace to visit somewhere new surrounded by all your best camp buddies.
Each Senior Village group has one big trip every summer.  Our 4n4 campers have the opportunity to head out west for 28 of the most fun-filled, action-packed, memorable days of their lives.  Our Upper Village campers spent five days in Cape Cod and Boston last week, and our Lower Village campers just departed for their 4-day Vermont Trips.  Senior Village life is pretty awesome!
UPPER VILLAGE CAPE COD / BOSTON TRIP
SIX AND ONE, ONE TRIP!
56 campers and 15 Echo Lake staff members descended on Boston KOA this past week for five days of "wicked awesome" fun in New England… Martha's Vineyard, Quincy Market, Duck Tour, The Museum of Science, The Aquarium, Fenway Park and Sheer Madness…this trip had it all.
Make sure to check out the story of this trip through the eyes of Upper Villagers Sophie N. and Brooke P. when it posts on The Trail in the coming days.  The girls provide a full recap of the places that they visited and insight from the camper point-of-view.
PROJECT MORRY
While our Upper Village campers left for Boston, our Lower Village campers welcomed campers from Project Morry for three days of collaboration, bonding and old fashioned camp games.  This is always a fantastic experience that has a huge impact on both sets of campers.  The collaboration on the music and art projects allowed both Echo Lake and Project Morry campers to express their creativity and showcase their respective talents.
TRIP DAY
With the Upper Village away, and Project Morry campers departing on Thursday morning, our Lower Village Boys and Girls had the opportunity to have trip day all to themselves…Putt Putt, Laser Tag and Martha's incredible ice cream.  It was a pretty special day for the the Lower Village Boys and Girls!
THE WEEK AHEAD
The summer is flying by!  The Lower Village Boys and Girls will be on separate trips to Vermont.  In addition to heading out to Saratoga for a "chilled" trip day, our Upper Villagers will be planning and preparing for our "Hollywood Glam" themed Secret Hideaway.  Also this week is the Apache Relay, Special Day 3 (Echopalazy theme), Carnival and Counselor Cabaret.  There's a lot to look forward to, but the summer is moving a little too fast for our liking!
Sunscreen, Water Bottles, WHO ARE WE? THE VILLAGE!