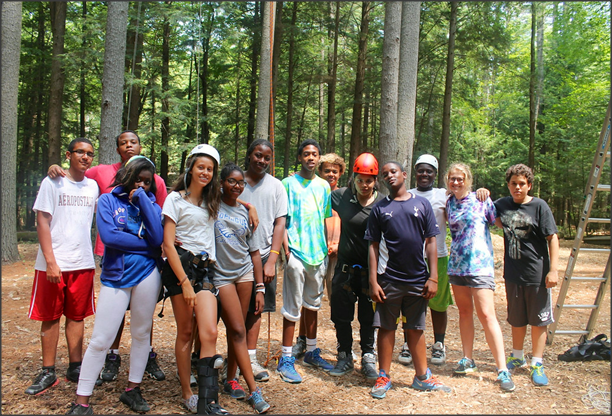 PROJECT MORRY
Written by Jon O'Brien and Adam Waldman
Every summer,
Project Morry
campers (entering into 9
th
grade) come to Camp Echo Lake for a 4-day visit.  The campers experience jam-packed days of fun as they become a part of the Echo Lake community.
This year, Project Morry brought 40 campers to Echo Lake to spend time with our Lower Village Boys and Girls.  During their visit, the Project Morry campers experienced games like "The Mostest" & "Flashlight Sing" and enjoyed a Senior Village campfire.  However, the most important aspect of this annual visit is the collaboration that takes place between Echo Lake and Project Morry campers as they create a mural and record original music together.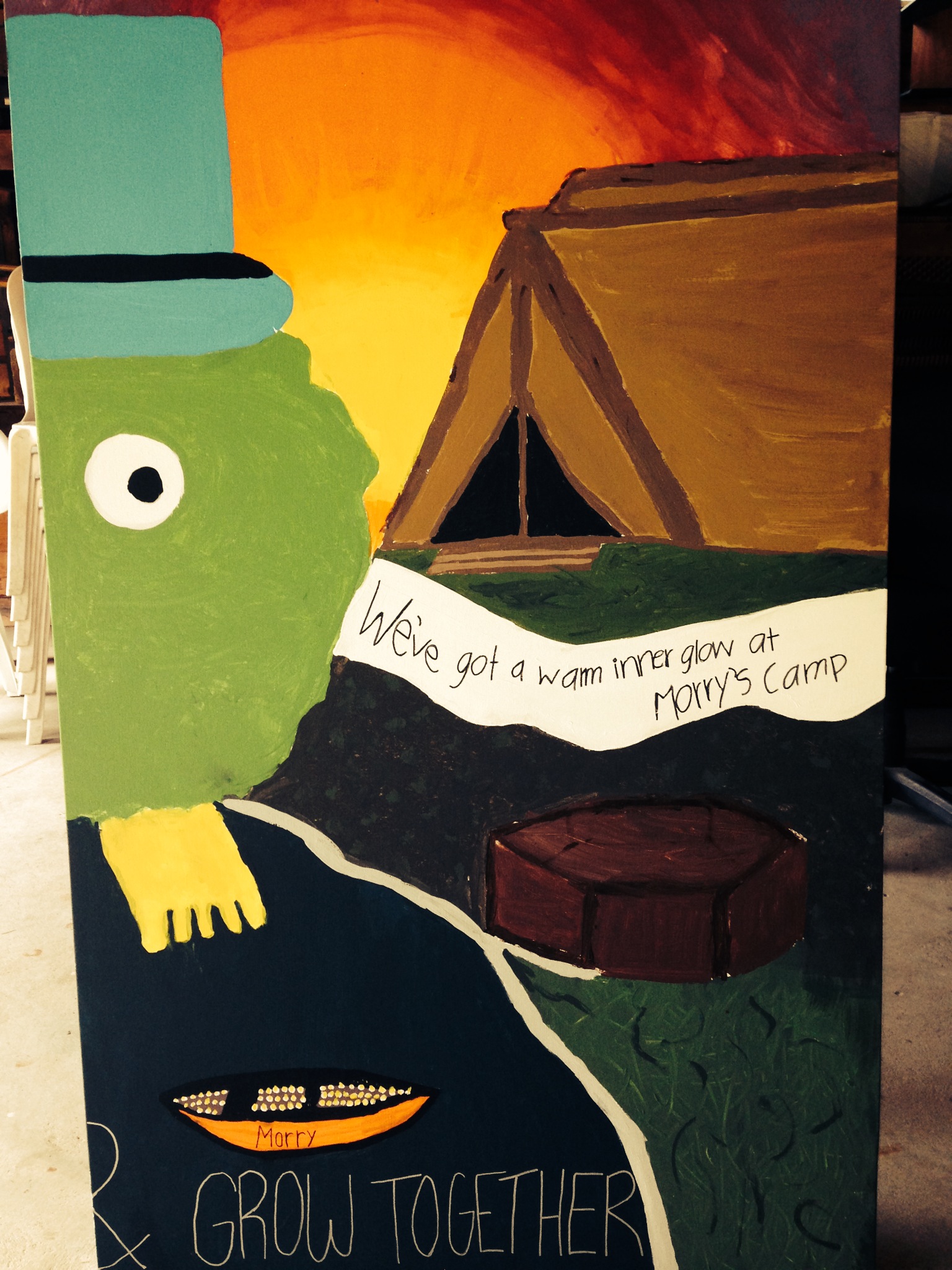 Upon completion of the mural, half of it remains at Camp Echo Lake where it is permanently displayed, while the other half goes back to Project Morry where it is permanently displayed.  This symbol of teamwork serves as a constant reminder of the bonds that are formed between campers of different backgrounds each summer.
While some of the campers from both camps are working on the mural, others work together to compose and record original songs.  Like the mural, this collaborative effort serves as a reminder of what can be accomplished when kids – who don't know each other – get together to work towards a common goal.
Each summer, the Project Morry visit proves that kids of the same age have more similarities than differences.  All of the campers from each camp benefit from this annual visit because they form bonds with people that they likely never would have crossed paths with otherwise.
In the coming weeks, our Upper Village campers will be hosting "Secret Hideaway" (a themed party for the staff) and a staff car wash to help raise funds for Project Morry.  In addition, the entire Echo Lake community will be helping to raise funds by participating in the annual marathon and swimathon.
Camp Echo Lake is one of almost 40 camps around the country that are part of the "Camps That Give" program.  Together, these camps raise approximately $250,000 each year to keep Project Morry going strong.  By doing so, they also keep alive the memory of Morry Stein, whose philanthropic vision was the inspiration for this worthy program.
Click here
to learn more about the history and mission of Project Morry.