Read all the articles from this issue.
There is so much to get excited about this time of year.  With that excitement comes a lot of preparation.  Below is a list of 10 things that I have been doing at the winter office to help us have a great programmatical summer for 2015.  In no particular order…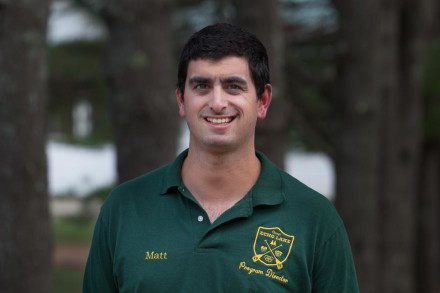 1.Dawn Wylie and I have been communicating weekly getting ready to put on a great four day Head Specialist Orientation and one day Head Specialist / Activity Specialist Day.  These days represent great training opportunities for us to get our activity leaders ready to lead great activities at CEL.
2. JP and I are hard at work wrapping up the hiring of our Head Specialist and Activity Specialists for the summer.   We have a terrific group of returning specialist and are extremely excited about the new to camp specialists who will be joining us.  We have assembled tremendous teachers, coaches and instructors to help our campers learn and enhance skills this summer.
3. We have set up ice time at the Saratoga Ice Rink and have been working with Dan Bedard to put on a great 3 hour per week program on ICE!  We are really excited to be able to offer this for the first time this summer.  The interest from the camp community has been tremendous.
4. We have been working with a company to develop an awesome STEM (Science Technology Engineering and Math) Program.  We have also started the process of creating an awesome lab setting for Stem to live.  Not only are we going to have cool activities running out this space, but we also want to foster or campers to solve problems they see around camp.
5. Another new addition to our program is lacrosse intercamps for our boys.  With the dramatic spike in interest we saw in Boys lacrosse we have contacted local schools and camps to have scrimmages.  It is a great evolution for a program that continues to grow.  Our hope is to build the interest in our girls lacrosse program so we can do the same for them in future summers.
6. The Rock is in the process of being built up at camp.  We have hired extra ropes and Trek staff so that we can run the activity all day every day.  The company has kept us updated on the design to help insure that we have a rock wall that stands alone in the camp industry!
7. The sign-ups have been truly fantastic for our new private lessons offering for our tennis program.  In addition to private lessons, Arup and his crew will be running all of our activities and tournaments like previous summers.
8. One of my other responsibilities over the winter is to book the 4n4 and SV Trips.  We have some exciting additions to the itinerary while still keeping a lot of the destinations that have made these trips the summer highlight for so many campers.  I can hear the excitement of our Senior Villagers all the way from my seat in the winter office.
9. We have been getting ourselves ready for another fantastic summer at the Echo Lake Theatre.   We have made our decisions about show choices and are excited to unveil them to you.  Please click HERE to get a full description of each show being performed on stage!
10. Last but certainly not least; the work of the Program Team has been terrific.  It takes calls all winter long to truly put on the Echo Lake Program.  We have a strong crew as always this year and I can't wait to share an office with them.
That's all from here!  We'll be in Warrensburg before you know it!
Take care,
Jacko