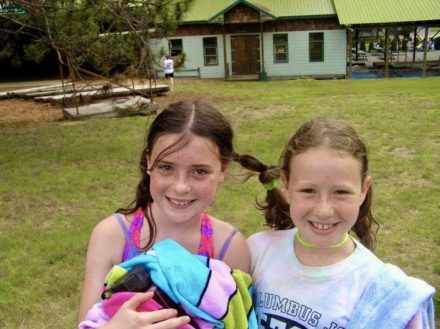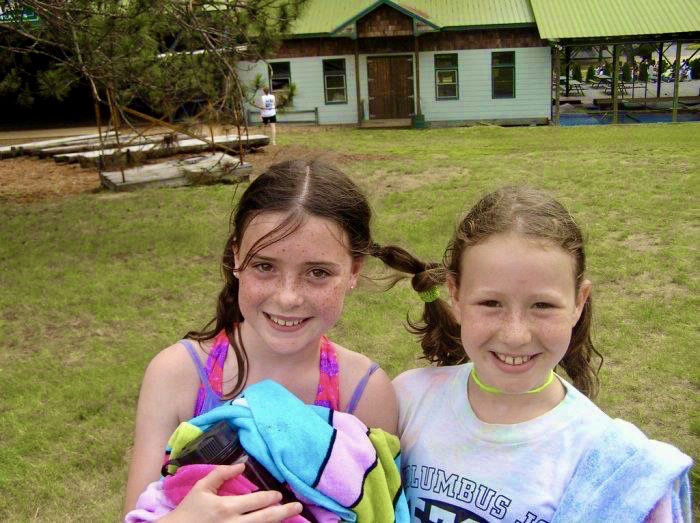 It was arrival day at Camp Echo Lake in the summer of 2004. I was unpacking my bags when a girl with kittens on her shirt and a blue ribbon in her hair walked over and offered to help. "I'm Dani," she said, as we stacked Judy Blume books by my bed and folded Echo Lake shirts neatly into my cubbies, "and it's my first summer at camp!" An hour later, as we headed to the lower soccer field to play name games with the rest of our group, she stopped and told me "I think I found a friend." "Who?" I asked, wondering when she had the chance to talk to anyone else. "You, silly!" she replied. Well, that was easy, I thought to myself. 
From the day I made my first friend at Echo Lake, I've known that there is something special about camp friendships. They're different from regular friendships. Camp friendships are magical! Whether you're an 8-year-old first year camper, or a college student back to spend another summer working on staff, you can go from complete strangers to BFFs in a matter of days (or sometimes even minutes!). 
When people meet within the "bubble" of camp, it's like pushing the fast forward button on friendship. Bonds that might have taken years to build in the outside world are made in just a few weeks. When you're spending all day at activities together and every night is a sleepover, it's easy to connect with the campers in your group. As our counselors work their way through staff orientation, the same thing happens! Laughing together and making friends as you learn and grow – it's all a part of the job! 
Of course, living with your best friends for seven weeks isn't always easy. It's a lot like living with siblings! There may be ups and downs, but this can pave the way for even stronger connections and valuable skills like compromise and conflict resolution. 
We've often heard our campers and staff say that at camp, they feel like they can be their genuine selves. How wonderful it is to have the opportunity to make friends who love you for who you are!
There is something truly special about friends made at Echo Lake. Even if you don't talk to your camp friends every day, or month, or even year, you know that you can always look back on your time spent together and smile. So make sure you remember to reach out to a camp friend this week, it might just give them a warm inner glow!