Pavlina Kopecna started her Camp Echo Lake journey back in 2012 when she began working in the kitchen.  Pavlina has been one of our dedicated and hardworking kitchen staff members for 3 summers and will be returning this summer for her 4th!  Pavlina pushed herself out of her comfort zone in order to gain a brand new experience in a different country and along the way gained life-long friends and a new sense of confidence in herself.  Please enjoy Pavlina's story below…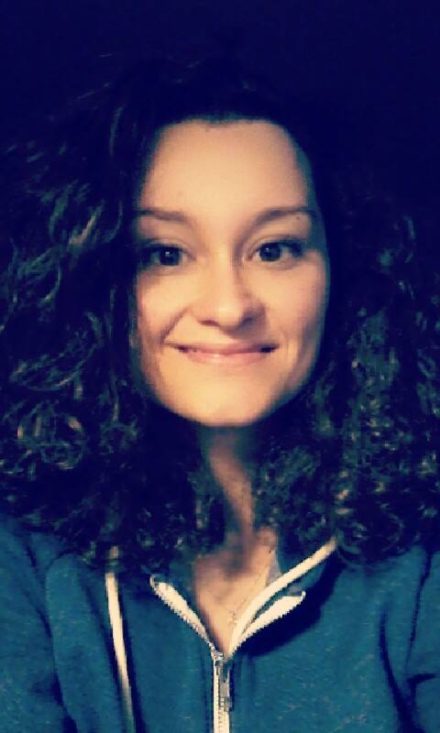 A new day starts in the Czech Republic as I sit in the car going to present the US Summer Camp experience to our next explorers. I work for Camp Leaders, a staffing agency which brings non-U.S. staff to U.S. summer camps. Every time we do this, I think about me finding this program, which truly changed my life in its foundations. My name is Pavlina and here is the story of how enormous luck brought me to Camp Echo Lake where I spent 3 summers (and counting).
It all began in 2012 when I started to study at a University in Prague. I have always been into adventures, so even though kicking off a new chapter of my life far away from home, and for the first time in my life, far from my twin sister, was kind of scary, my excitement couldn't be bigger. It took some time getting used to a new school and new people, however, I have adapted to life in the capital quite fast. So there I was, a girl from the tiniest village you can imagine, living in a city of a million inhabitants.
And then the moment came. I don't really believe in destiny, but this must have been destiny. One night, after discussing international relations in the university bar, me and my best friend came across a leaflet promising the summer adventure worth remembering for the rest of our lives. Of course we were interested. It took one call, one information meeting and we made up our mind. Bye, we're off to America!
Well not yet, first I needed a camp. My friend was already placed, so I was nervous which, and if any, camp will choose me. The best shot you can get as a participant is the Camp Fair where you can meet up with camp representatives and find yourself a job. So of course, I went. There I met JP of Camp Echo Lake. It was my first interview and he offered me a job in food service! I had to ask twice if he is serious. I felt like a winner in the lottery! (Thank You!)
Months went by and there it was, the night before my first flight in my life. I think there is no scale which could measure that terrified feeling I had. Not only was I away from home throughout the year, I was going away for 3 months to the other side of the world. I asked my mom why did she ever say yes to this madness. And her reply will stay with me forever. She said, "If I didn't believe in you, that you can achieve anything you want, I would have never let you go."
So after crying a river the next day I boarded the plane and managed to get to JFK in one piece. I surprised myself even more when I got to camp in one piece. Everything was so surreal I had to pinch myself. I have recently made up a perfect word for this, to be over-blowned. Of course it wouldn't be me if I didn't start asking questions from the first minute I got there, like "where is my blanket cover?" Apparently, this is not used in the USA, which was the first thing I had learned from my camp experience! And there were many more to come from naming the ladle, pitcher or spatula to driving the golf cart – the best activity in the world.
One week and I felt like I have accomplished more things than in the previous 20 years of my life. And the people I met at camp became dear friends I will keep for the rest of my life. Finishing my first year with them, I thought there is no way it could get any better. But it did. it is like loving your family and friends. No matter how many members there are, your heart and your ability to love just grows with each new person. That is how I feel returning to camp every summer. The third time I returned I finally managed to take my beloved sister with me and I can't even describe the pure happiness that filled the whole summer when my Czech family met with my American one. I remember us visiting the kitchen guys' garden BBQ, where Ondra, my sister's boyfriend, came to me so touched and thanked me for taking them to experience camp as well. As I, they became hooked.
Unfortunately, we couldn't come to our summer home in 2016, which was so weird. I thought I would manage to do all the things I could not do the last 3 summers. A couple of them I didn't do anyway and I missed camp deeply. That is why I can't wait to see everybody again this summer. To have a swim in Echo Lake, sit and watch the stars by the camp fire, laugh so hard to jokes in the kitchen or have a dance while serving spaghetti.
This whole experience has seriously changed me. I have always believed in me because my family has supported me and raised me that way. But Camp added that special magic to it that now anywhere I go, I am sure I will deal with anything. I became more self-confident, open-minded and better at "knock, knock" jokes. And also every single person there gave me the feeling that I truly have a home over the big pond. I wish everybody could experience this in their life. And that is why I continue to spread the word about this life-changing program to other students around the Czech Republic.