Dear Trail Watchers,
Here at camp we spend our carefree days working on developing our skills, friendships, athletic abilities, artistic talents, and so much more. Camp Echo Lake is a safe haven for human development and we are so thankful for our amazing security team who keeps us feeling safe and cozy in our little slice of paradise.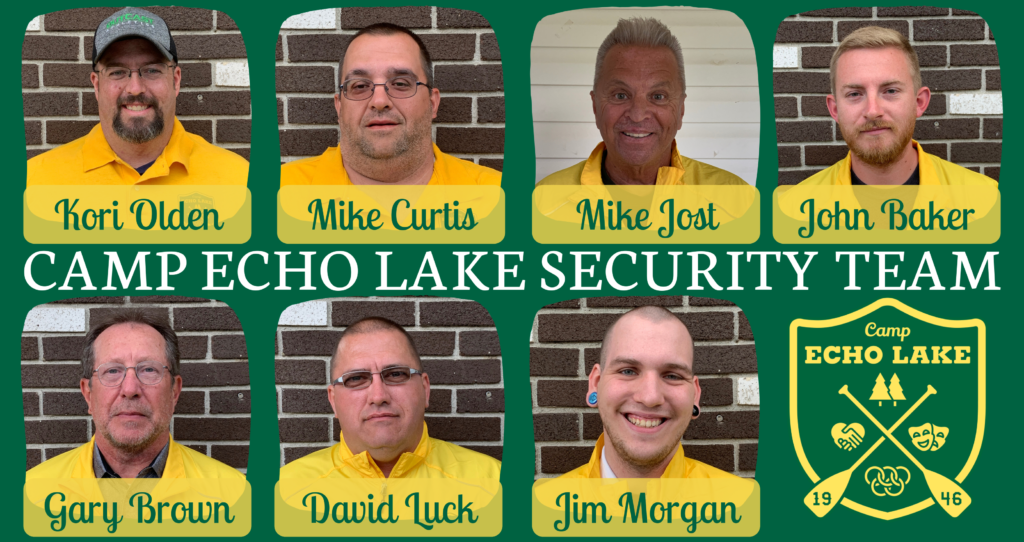 We are especially lucky to have Director, Mike Jost and Assistant Director, Gary Brown joining us this summer. It is Mike's 5th year at Echo Lake! Mike has over 30 years of experience in the NYPD, with 10+ of those as a Detective. When he's not keeping us Echo Lakers safe he spends his winters running security at the Palm Beach Polo Club. Gary spent his career as a Uniformed Patrol Officer, Sergeant, and Detective for over 30 years with the Dallas PD. With Mike & Gary heading up the team it's sure to be an amazing, and safe, summer 2019.
Talk soon,
The Camp Echo Lake Trail