Hi Trail Watchers,
Things here at camp are marching right ahead as we celebrate the end of a great first week of the summer. Campers are falling into our daily routine and are thriving at the CEL campus. It is so exciting to see how much progress they've made to date on their skills in all of our activities on camp.
The excitement of an imminent tribal break has also contributed to a feeling of anticipation here at Camp Echo Lake. Soon, campers will know if they will celebrate with Iroguois Patties or Mohawk Sloppy Joes 🍔🍔. Pirate Night (aye aye captain) is another well-loved food event at camp that campers and staff alike are looking forward to 🏴‍☠️.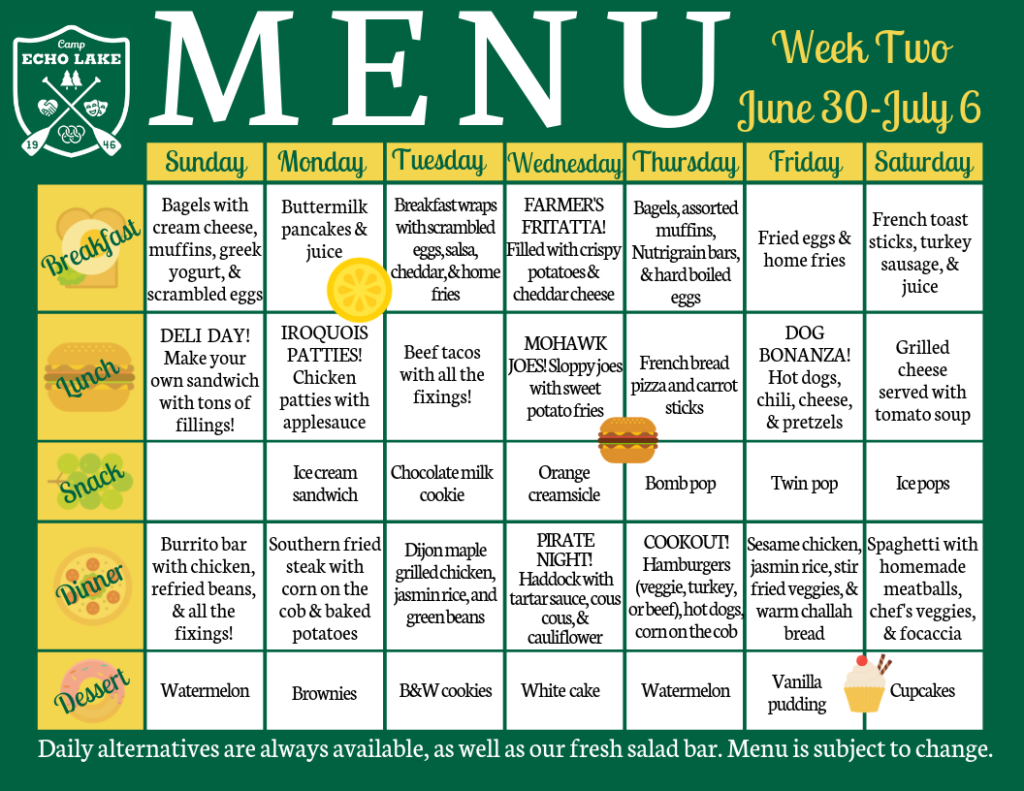 We are looking forward to another week of great food, great friends, and great times here on the lake.
Love,
The Camp Echo Lake Trail