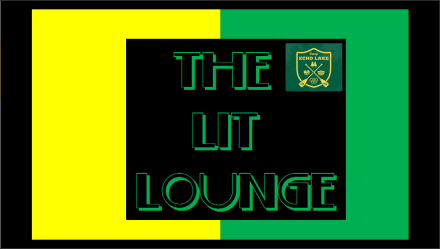 Week two at camp has brought more than just high temperatures, it also brought TRIBAL BREAK!!! With our LITs chanting "1, 2, 3, 4 we want tribal war" after taking first place in Group Sing, they finally got what they asked for. Tribal broke sandwiched in between an amazing night of Group Sing and camp's famous July 3rd fireworks show. As Laurie revealed the canteen options to the camp, the third choice for the night was TRIBAL! The LITs rushed the stage as the rest of camp went CRAZY! Yellow and green papers went flying in the air for kids to frantically look at to find their names to know what team they were on. As the LITs cried on stage, one by one they were called by Tony to find out what color they would be wearing for their last summer competing in Tribal. The Chieftons kicked off the ceremony with Peri Manoff and Jay Greenwald becoming the leaders for Mohawk, and Dalia Lieberman and Jared Caspar being the leaders of Iroquois. The symbolic hatchets were taken out of the stump, and such Tribal 2018 began!
Tribal infamously starts with Tribal Tug which took place on Thursday. Teams pulled their hearts out to end up with a tribal score of Mohawk 31 to Iroquois 14. The LITs ran into the lake as one united group, fully clothed in their green and gold, to end the first tribal event with an age old tradition.
As much as they wish this was true, tribal doesn't happen all day every day. However, the rest of the week for the LITs was packed full with fun too. This week they switched groups and spent three days getting to know some of our younger campers and showing them what camp is all about. We received great feedback from their first week GLs, proving that LITs really know how to exemplify the CEL foundations. Other fun activities that the LITs got to participate in this week were Hoe Down, a Walmart trip, a day full of TREK, and even a basketball tournament for some of our boys. One of our best days was Monday, when the whole group was able to get out of the heat and spend a full day at SkyZone, a trampoline park, and seeing a movie at the mall.
Looking ahead, this next week will be one of our busiest for the LITs. Tribal group games is Sunday, stay tuned for scores to see if Iroquois makes a comeback! We then head out to Morry's Camp for three days. We will begin our brand new community service experience on Thursday. Friday, we will take an off camp day full of fun. Finally, Saturday, all of the LITs will get to see YOU! Visiting day 2018 here we come, they will definitely have a lot to tell you about!