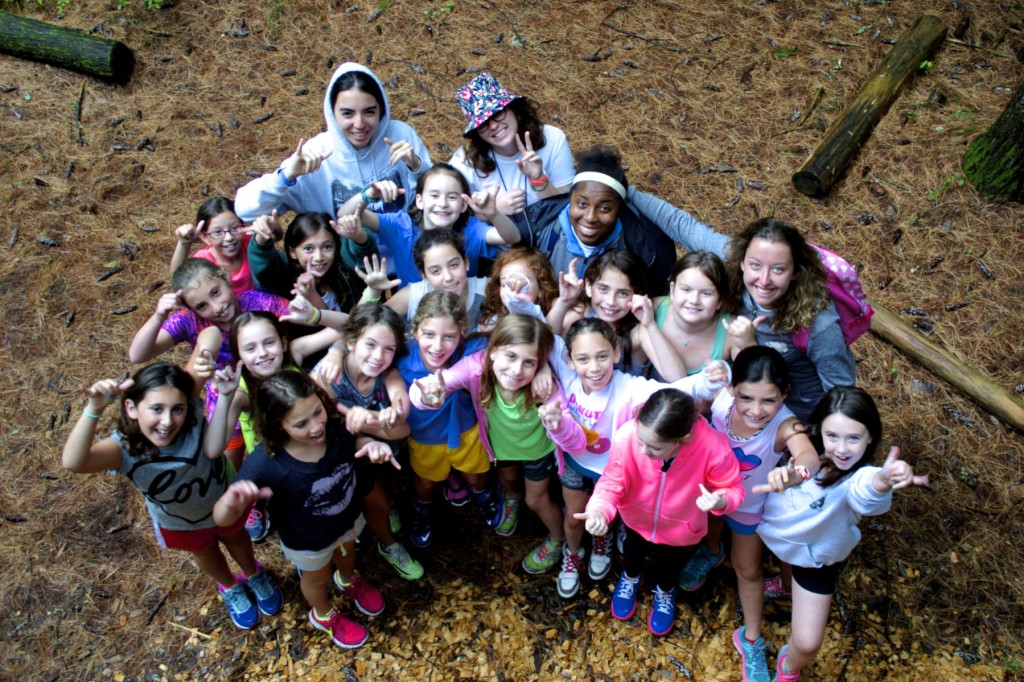 Even though camp has just begun, our staff members are in mid-season form after their early arrival for orientation and training.  Just like our first-year campers, new staff members also have to get acclimated to Camp Echo Lake.  Because individuality and spirit are both celebrated in an atmosphere of support, the opportunity exists to make an early impact.  Such is the case for a first-year staff member that I got the chance to meet on the second night of camp.
One of the most memorable moments of the Longevity Awards on opening night was seeing the entire camp chanting in unison with accompanying moves.  While speaking to Nick "Stew" Stoulig (Program Ops and Friday Night Live host) during an evening event, I asked about this chant.  Being relatively new, I assumed that the chant was something that was done every summer at Echo Lake, a reasonable assumption given that everyone seemed to know the words and moves.  It turns out that the chant was led by a first-year cabin specialist named Dorothy, who taught it to other staff members during orientation.
One of the most exciting aspects of being a part of the Echo Lake community is the opportunity to be fully immersed in the moment with no outside distractions or fear of judgement.  If a first-year cabin specialist can take center stage and lead 800 people on opening night, there is no limit to what any camper can achieve during the course of the summer.
When Nick ("Stew") introduced me to Dorothy after our conversation about the chant that rocked the Field House, she greeted me with an infectious smile and a determination to speak (even though her voice was clearly strained from the night before).  Although she appreciated the show of support, it was obvious that she couldn't wait to get back to her girls to be a part of their evening activity.
Throughout the summer, we will be sharing more stories that provide a behind-the-scenes look at the Echo Lake community, including articles written by campers of varying ages.  If you haven't already done so, please make sure to subscribe to The Trail so that you don't miss anything.