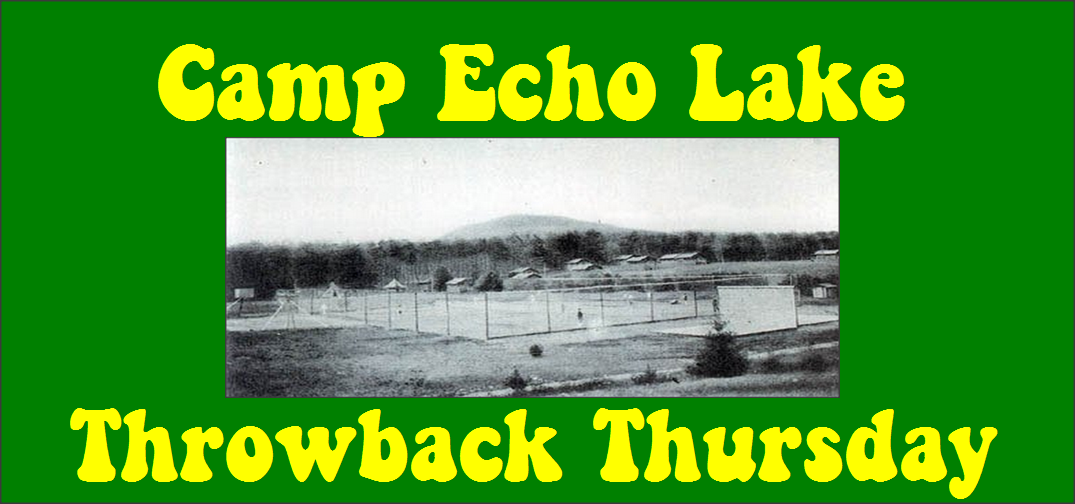 Anyone who spends time on social media sites like Facebook and Twitter has witnessed firsthand, the tremendous growth of the Throwback Thursday phenomenon.


It is said that a picture is worth a thousand words, however, unless a picture brings you back to a personal moment in time, it doesn't really tell the entire story.  We all feel nostalgic when looking at photos from decades past, but unless we have a direct connection to a particular photo, our nostalgic feelings are somewhat superficial because it is not derived from a shared experience.


With a rich history that spans three generations of Stein family leadership, Camp Echo Lake and its proud alumni are forever connected through shared, one-of-a-kind experiences.  Though Echo Lake has evolved through the years, the cross-generational leadership and core principles create ties that bind the original Echo Lake campers to the campers of today.


Because Camp Echo Lake holds its alumni from every generation in such high regard, we have decided to take the Throwback Thursday concept to an entirely new level.


Every Thursday during the off-season, we will be featuring Throwback Thursday articles submitted by alumni who have attended Camp Echo Lake through the years.  If a picture is worth a thousand words, these Throwback Thursday stories will be priceless.


If you are a Camp Echo Lake alumni, and you would like to contribute a Throwback Thursday article, please send your submission to blog@CampEchoLake.com.  If possible, please include photos to accompany your story.  If you don't have photos, please include the years that you attended Camp Echo Lake, and we will find photos from that time period to accompany the article.


Check back tomorrow to read the first-ever Throwback Thursday article, written by Amy Stein.  Amy offers historical insight from the humble beginnings of Camp Echo Lake to the thriving 800-person community that the camp has evolved into today.  As the only person who has been with the camp since its inception, Amy's perspective is one that will be appreciated by anyone with ties to Camp Echo Lake.