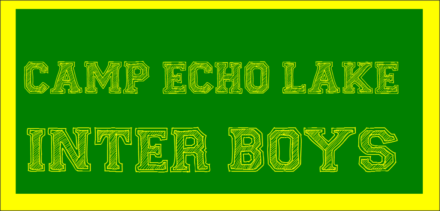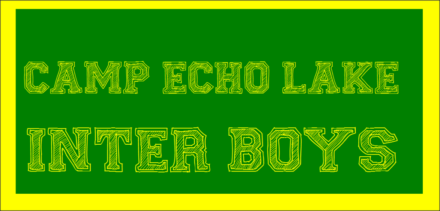 Week two for the inter boys was a hot one! The beginning of the week was filled with sprinkler fun, rest time in the air conditioned Lodge, plenty of time in the shade, and a trip to the movies to see The Incredibles 2! Near the end of the week, temperatures returned to normal and we continued with our usual activities.
Group sing was on Tuesday. The inter boys showed off some amazing dance moves, lyrics, and even some instruments! Each group changed the lyrics of a song to be about camp and their group. Thanks to the involvement of all our campers and counselors it was a night not to be forgotten.
At the end of Group Sing, all of camp was elated as tribal broke! Green and gold tribal papers filled the air and everyone found out their summer 2018 tribal teams. The LITS cheered their hearts out with all of camp as the chieftains and tribal leaders for the Mohawk and Iroquois were announced. Following tribal break, all of camp headed to the beach to watch the annual fireworks over Echo Lake.
On Sunday the upper inters went to Pirate's Cove for putt-putt! A fun time was had by all (and a couple holes in one!). The campers were excited to be on their first off-camp trip of the summer as a group.
On Monday night the lower inters had their first campfire of the summer! Laurie and the head staff sang campfire songs with the campers and put them through "smorientation." S'mores were enjoyed as we read "How Full is Your Bucket?" and sent the campers off to bed.
Last but not least, we had our Boys' Camp special day. Since this year's Boys' Camp theme is based off of Harry Potter, the day revolved around the wizarding world. The boys spent the day playing quidditch, mixing potions, and making magic wands. The Quiddich World Cup was a huge success; our inters had an amazing day!
Week 2 was fantastic and everyone is excited for the week that's to come!