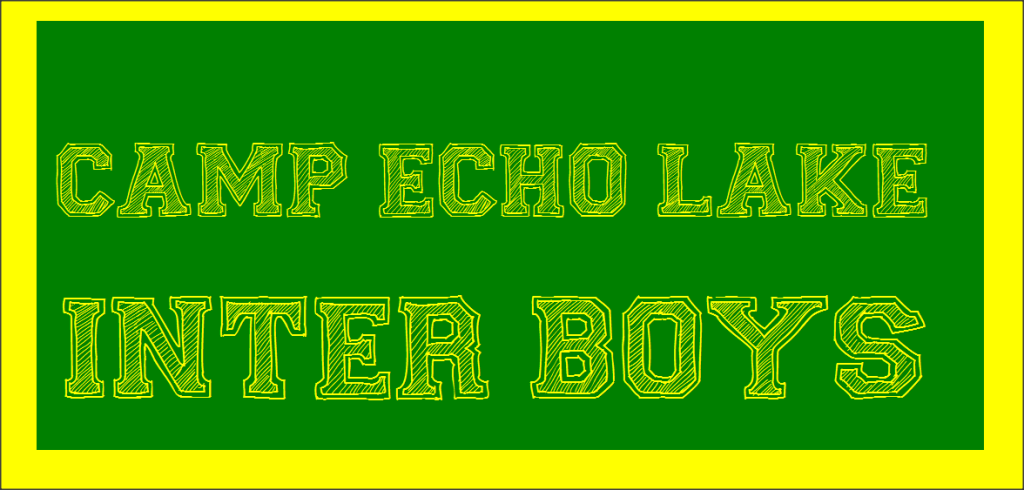 INTER BOYS HEAD COUNSELOR – MATT LEMOINE
A NIGHT OF BOWLING AND ARCADE GAMES
Both the Upper and Lower Inter Boys got the chance to go off camp this past week for an evening of bowling.  It's always a great time when the boys get to leave camp for a special evening.  Not only did they enjoy bowling, but they also got to have some fun playing arcade games.
LIT SCAVENGER HUNT
All of Main Village participated in a scavenger hunt that was hosted by the LITs.  There was a lot of excitement as the campers ran through camp.  Everyone was thrilled to learn that the final destination of the scavenger hunt was canteen in The Lodge, giving the boys a preview of what's to come when they enter Senior Village.
MINUTE TO WIN IT
On Thursday night, the Inters participated in the first round of a game called Minute To Win It.  Both the campers and counselors competed against each other for the chance to move on to the final round next week.
INTER-CAMP
The Upper Inter Boys competed against Baco in an expanded inter-camp that featured 14 activities including:  tennis, basketball, baseball and soccer.  This was the first time that Camp Echo Lake won since I've been here, turning in an impressive performance as they won 10 out of the 14 events.  The 28 boys that participated were very proud of their accomplishment.

SPECIAL DAY
Campers always look forward to Special Day (for good reason).  This past week, the Inters enjoyed the day that they look forward to each summer.

 
LOWER INTER BOYS – CHOOSE YOUR OWN ADVENTURE DAY
The boys were carted down to breakfast to start the day, and then got to relax in their bunk as they watched cartoons together.  Afterwards, they played fun, wet and messy games, which included obstacles and paint on the soccer field.
UPPER INTER BOYS EAST – GLADIATOR TRAINING
Keeping with the theme of Gladiator Training, the boys started their day with survival training and a scavenger hunt at TREK.  In the afternoon, the "gladiators" split up.  Some played casino games, while others participated in a fantasy football draft.  The boys ended their day with a movie in the bunk.
UPPER INTER BOYS WEST – DODGEBALL TRAINING
This theme was based on Dodgeball (the movie).  The day began with a golf cart ride to breakfast, followed by extreme free play and a very competitive game of dodgeball.  For the first time ever, the boys played a game called "Where's Waldo?"  One of the counselors dressed up as the famous red and white striped character, and the boys worked together as a team to find him around camp.
COMING UP
The Inter Boys have a lot to look forward to this coming week, which is jam-packed with activities:  Apache Relay, campfires, Baco Basketball Invitational, Carnival and Trek Trips.