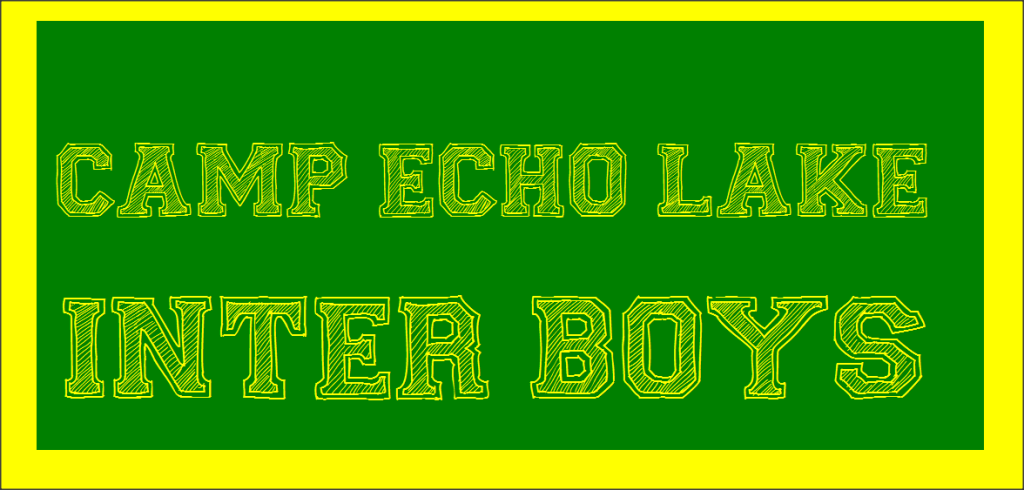 INTER BOYS HEAD COUNSELOR – Matt LeMoine
PUTT-PUTT 
All of the Inter boys went to Putt-Putt this week, and took in some of the best mini golf links that the Adirondacks have to offer.  We had a few holes-in-one, some snacks and two great overall evenings.
CHOOSE-YOUR-OWN ACTIVITY / CAMPFIRE
The Upper Inter Boys organized a choose-your-own activity evening program.  The choices were fantasy football and a movie in the bunk.  Both were received with an awesome level of enthusiasm!
The Lower Inter Boys had their first campfire of the summer.
MONEYBALL SPECIAL DAY
Boys Camp "Moneyball" Special Day was a success.  It included a day full of silly games, challenges and an amazing award ceremony!
VISITING DAY
Visiting Day was an exciting day for everyone on camp, the Inters being no exception.  While there were some tears at the end of the day, everyone bounced back very quickly for the evening activities, which included Halloween and Tribal Torch Lighting.
HALLOWEEN / TRIBAL TORCH LIGHTING
Halloween was the first event of the evening.  This is an exciting Main Camp event that everyone enjoys.  The Upper Inters took a particular interest in the event because they will be running the program next year as Lower Villagers.
At the Tribal Torch Lighting, the Inter Boys were excited when this year's themes were revealed…Mount Everest (Iroquois) and Grand Canyon (Mohawk).
INTER-CAMPS
The Upper Inter Boys were the runner-ups in the BACO Hockey Tournament. The Inters were also runner-ups at a baseball tournament that took place at Echo Lake.
BECAUSE I SAID I WOULD
Patrick McNeece (Junior Boys HC) and I continued our "Because I Said I Would" cards to encourage integrity amongst the boys and the importance of keeping promises.
COMING UP
Next week, we have a few more inter-camps, as well as two bowling trips, a glamping excursion for one lucky group (depending on Boys Camp point scores) and a Main Village Canteen in Senior Village.