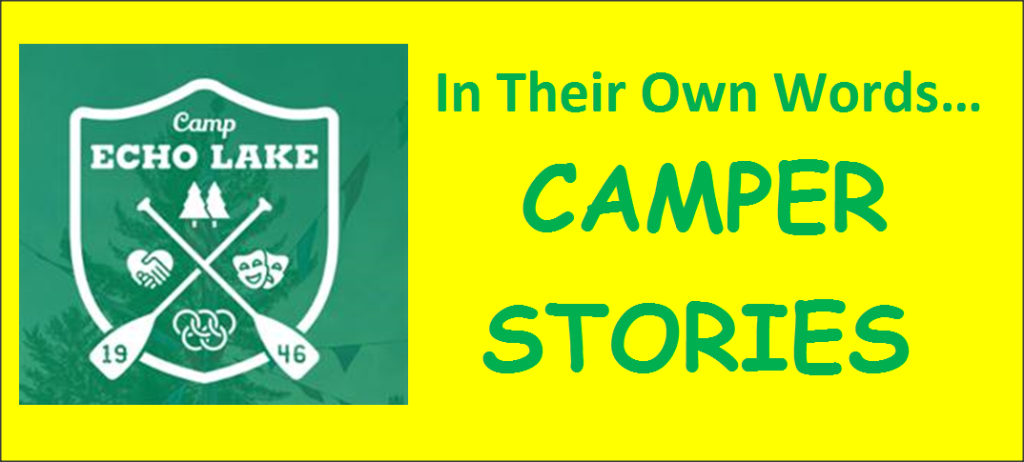 The 4n4 campers are all back at Echo Lake after 28 amazing days out west.  Upon their return, some of the campers have shared stories about their favorite destinations and the benefits that the trip had on them.  These are their stories…
JULIA S.
Returning to camp after the best four weeks of our lives can be intimidating.  Echo Lake, however, is a special place.  Less than 12 hours after we got back, we were off to activities like we had never left.  The difference this time was that we were a changed group.  We now had bonds stronger than the ropes that belayed us off of the mountains.  Those friendships, mixed with the unique environment of camp, is a recipe for an amazing week.  Our trip concluded that 4n4 taught us to live in the moment and focus on what really matters.  Although we were sad to leave the west, what really matters is the experiences, stories and relationships that last forever.
At the end of my six previous summers, I felt like I got closer with my group.  Nothing compares to 4n4 though.  As a whole, our group became unified.  Individually, we all became more confident, adventurous, worldly and spirited.  After experiencing this amazing trip with my best friends, and seeing how it transformed me, I feel ready to lead Echo Lake next summer as an LIT.
Beyond camp, the lessons and experiences from this summer will carry me through the difficulties of high school and in life.  I can't thank my group and staff enough for this incredible summer.  I'm so jealous of the campers who can still look forward to 4n4.  I advise them to savor every moment of camp and 4n4 because it flies by.
LEAH M.
Throughout the trip, every single day was amazing.  Whether it was white water rafting through the Arkansas River, rock climbing or hiking in Yosemite, every day was incredible.  Through it all, most of the campers' favorite day was when we went to Lake Powell.
We got onto our boats and headed out on the lake.  The scenery was amazing!  First, we drove to a swimming spot, and then we all jumped off of the boat and splashed around in the cold water.  We then started a Trip One cheer and played some games before getting back onto the boats and driving to the beach.
We all rubbed sand on each other and hung out in the water and splashed each other.  Then, we split up into our 4n4 Tribal teams and had a sand castle contest.  Everyone worked really hard on their castles, but in the middle of building, a few groups' castles got destroyed from a wave so we had to rebuild them quickly.  When the time ran out, the counselors judged our sand castles and picked a winner.  It was a lot of fun.  We then went to one last swimming spot.  After enjoying the beautiful lake one last time, we headed back to shore.
Lake Powell was such a beautiful place.  The whole day was non-stop fun from the time that we got onto the boats until the time that we got off.  Not a second went by where we weren't having fun, and that is why 4n4 is truly amazing.  We all took in every moment of the day and took the time to appreciate where we were and who we were with.
SOPHIA G.
One day on the 4n4 trip that was one of our group's favorites was Santa Cruz.  We woke up in our hotel and had breakfast.  Before we went to Santa Cruz, we drove for an hour to Redwood National Park.  We saw some really cool stuff like three trees growing together and banana slugs.
The coolest thing that we saw was a tree that was hollowed out!  A ranger told us that when it was first discovered, it was used as a honeymoon suite.  All 29 of us fit inside; it was dark and crowded, but very cool.
All of the Redwood trees were so pretty with the morning sunlight shining through them.  After seeing the Redwood trees, we got back in the vans and drove to the boardwalk in Santa Cruz.  We spent the entire day there…eating and shopping and then eating some more.  I think that it's safe to say that those are our group's favorite activities.
There was a big arcade that the boys spent most of the day in.  One reason that we loved this day so much was because we had a lot of freedom to do what we wanted to do.  We spent the day rotating between eating and lying in the sand.
As the sun started to set, we split up and found places to eat dinner on the boardwalk.  There were a lot of good seafood places so most groups ended up there.  When we walked out of the restaurant, there was a beautiful pink-orange sunset right over the beach and the carnival.  It was so pretty, and one of those moments where I really appreciated 4n4 and visiting the most beautiful places in the country.
The whole group met back up on the beach, and we had one of our final circle-ups.  We went around the circle and said what we've gained individually on the trip, and what we hoped to accomplish when we got back to camp, or just in the future in general.  It was really interesting to see how our group changed and matured since our early circle-ups.  We used to not take them as seriously and make them funnier, but I really noticed at this circle-up specifically how we answered the questions with deeper answers, listened to each other and really took it seriously.  Even though this circle-up happened with only three days left on the trip, we all talked about embracing the moment not only on 4n4, but in our last week at camp too.  We will soon be LITs, and our camp experience won't be the same ever again.  We are also going to try to keep the positive attitudes that we've had for the whole trip and bring them back to camp with us.