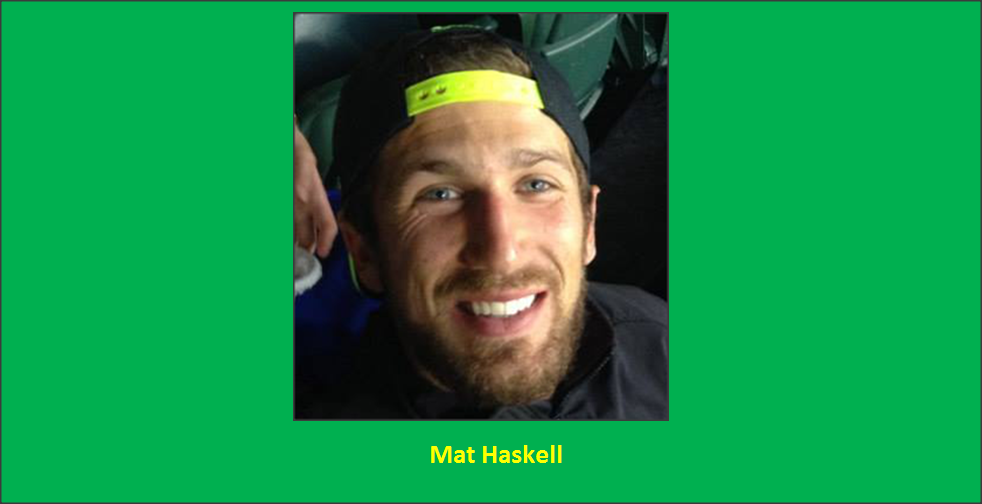 Mat was born in Salisbury, England and moved to the U.S. permanently in 2013.  This will be Mat's first year as a part of the program team.  His past three summers were spent as a Cabin Specialist, a Group Leader and on 4n4.
He started his working career as an assistant professional golfer in 2008, playing mostly in local events and coaching children and adults of all ages.  Since moving to Michigan, he has begun pursuing a career in education.  He is currently in the process of obtaining his bachelors degree from Michigan State University.
Apart from aspiring to make the program run like clockwork, Mat is also planning some new and exciting additions for the campers in Senior Village.
How many summers have you spent at Camp Echo Lake, and what brought you here in the first place?
This will be my fourth summer at Echo Lake.  I came for the opportunity to work with people from all over the world and experience a truly authentic summer camp.
What do you believe makes Echo Lake special for campers and staff?
Echo Lake is truly unique in its ability to make people feel at home.  I have lived all over the world, but it's always been the place where I feel most comfortable.
How do you spend the 10 months waiting for camp to start?
I am currently studying for my undergraduate in History, with a specialty in Education, at Michigan State University.
What are your hobbies?
I am extremely interested in CrossFit and Olympic weight lifting, and I have a lifelong endeavor to make the perfect guacamole.
What are your favorite Echo Lake activities?
Bioquest and any combined Trek trip (The Claddle being the best!)
Please share a fond memory or two about CEL (as a staff member, camper or both):
There are so many fond memories I have that it's tough to choose just one or two. There was never a dull moment on 4n4 last year, but perhaps the best moment was Iron Chef in Grand Canyon National Park.  Man, those kids could cook!