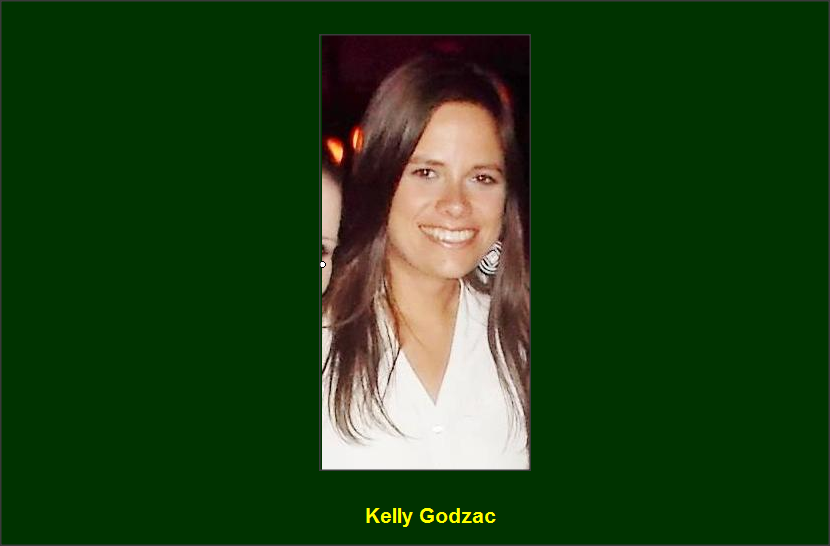 Kelly grew up in Syracuse, NY and currently lives in Fayetteville, NC, where she is a third grade teacher. As the Junior Girls Head Counselor, Kelly oversees all of the staff for the 7-10yr old girls. While part of her job involves smoothing over any issues that may come up with campers or staff, her favorite part of the job is making things fun and interesting for her girls.

Making morning lineups a fun way to start the day is one of Kelly's strengths. She is very much looking forward to coming up with a new theme this summer as she and Ally Begly (Inter Girls Head Counselor) work together to make the Main Village lineups memorable for the girls.

Once again, Kelly will be joined by her dog, Benny, a Beagle that she rescued. Benny will be there to help any of the campers who are missing their pets back home.


How many summers have you spent at Camp Echo Lake, and what brought you here in the first place?
This will be my 9th summer at Camp Echo Lake.  I originally found out about Echo Lake by Googling "fun summer jobs."  I was in college at the time, majoring in Childhood Education.  When summer camps came up in the search, it seemed like a perfect fit for me.  I spent the summer before coming to camp working at my father's office behind a desk.  I knew I couldn't do that again!  Echo Lake was the first summer camp to contact me.  After speaking with Laurie Rinke on the phone, I knew right away that this was the place for me!


What was your childhood camp experience like?
My camp experience as a child was nothing like what kids experience at Echo Lake.  I went to a dance day camp for a few weeks every summer, and also went camping with my family every year at a local state park in Syracuse, NY.  We roughed it in a tent.  It was always my favorite part of the summer because life seemed so simple there.


What do you believe makes Camp Echo Lake special for campers and staff?
Echo Lake is a special place for everybody who is lucky enough to spend their summers here.  Being a staff member here for seven summers has truly changed my life.
When I started here, I was a typical insecure teenager.  During my first summer as a Cabin Specialist, the leadership roles that I was put into helped to build my confidence. I was forced to leave my comfort zone and try new things that I didn't think I was capable of doing.  I quickly began to feel like I was a part of something bigger and better than I ever had been a part of before.

I have adopted the entire Echo Lake belief system as my own, and I carry it with me throughout the year.  It's actually quite simple…be kind and respectful to everybody.  Be yourself, try new things and don't worry about your image.

Although I grew up with a strong sense of family values, Camp Echo Lake brought me to an entirely new level.  Being here has made me want to strive to be a better person.  I think it does the same for campers as well.

I have seen the campers that I started with my first summer at Echo Lake leave camp, go on to college, and come back as staff members.  The Echo Lake belief system has been carried with all of them, helping them to become successful young adults.  It's just the way of life at Camp Echo Lake.


How do you spend the 10 months waiting for camp to start?
During the off season, I am a third grade teacher in Fayetteville, NC.


What are your hobbies?
I like to go to the gym on an almost-daily basis.  Otherwise, I typically hang out with friends, or go for walks with my dog, Benny.


What are your favorite Echo Lake activities?
I was a dancer growing up, so dance is definitely one of my favorites.

I really like Alawatchakeema because it is very sacred, and only happens every other year.

One of the things that I love about Apache Relay is seeing the support being exchanged between the younger and older campers.  Because each child has their own event, they all feel like they are an important part of the team.

Lastly, I love every Friday night because the entire camp is together under the stars for services and Friday Night Live.  It's just a really good feeling.


Please share a fond memory or two about Camp Echo Lake:
One of my fondest memories is from my first summer as a Cabin Specialist.  I went on a three-day, two-night paddling and camping trip with my 12-year old campers.  We paddled up to seven miles in one day, and then camped out on a small, secluded island.

On the last day of the trip, we went on a hike and a big storm hit.  We had to run down the street to an old fishing store to wait for our bus.  It was a big accomplishment for me because I was forced to leave my comfort zone.

I wasn't as physically active back then, and didn't have a lot of confidence in my ability to be able to paddle for such a long distance.  I was also still trying to feel comfortable with the image-free experience of camp.  Suffice it to say that I didn't think that I could ever go three days without a shower!

Finishing the trip gave me a tremendous sense of pride.  It was at that moment that I realized how much camp had changed me for the better.

My second favorite memory of camp happened two summers ago as I watched my former campers become staff members.  It was awesome to see the many ways they have grown since they were 12-years old, and seeing them become confident young adults working with children.