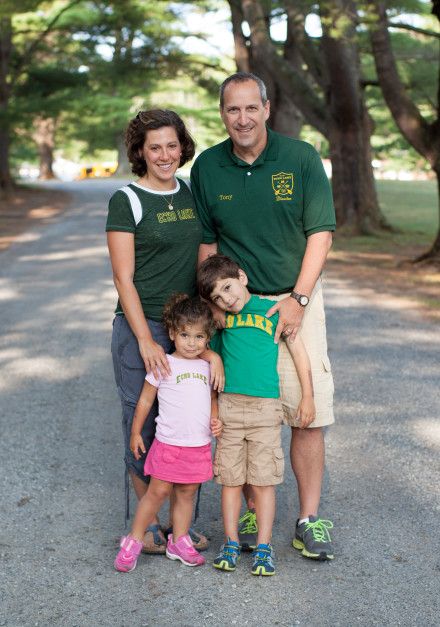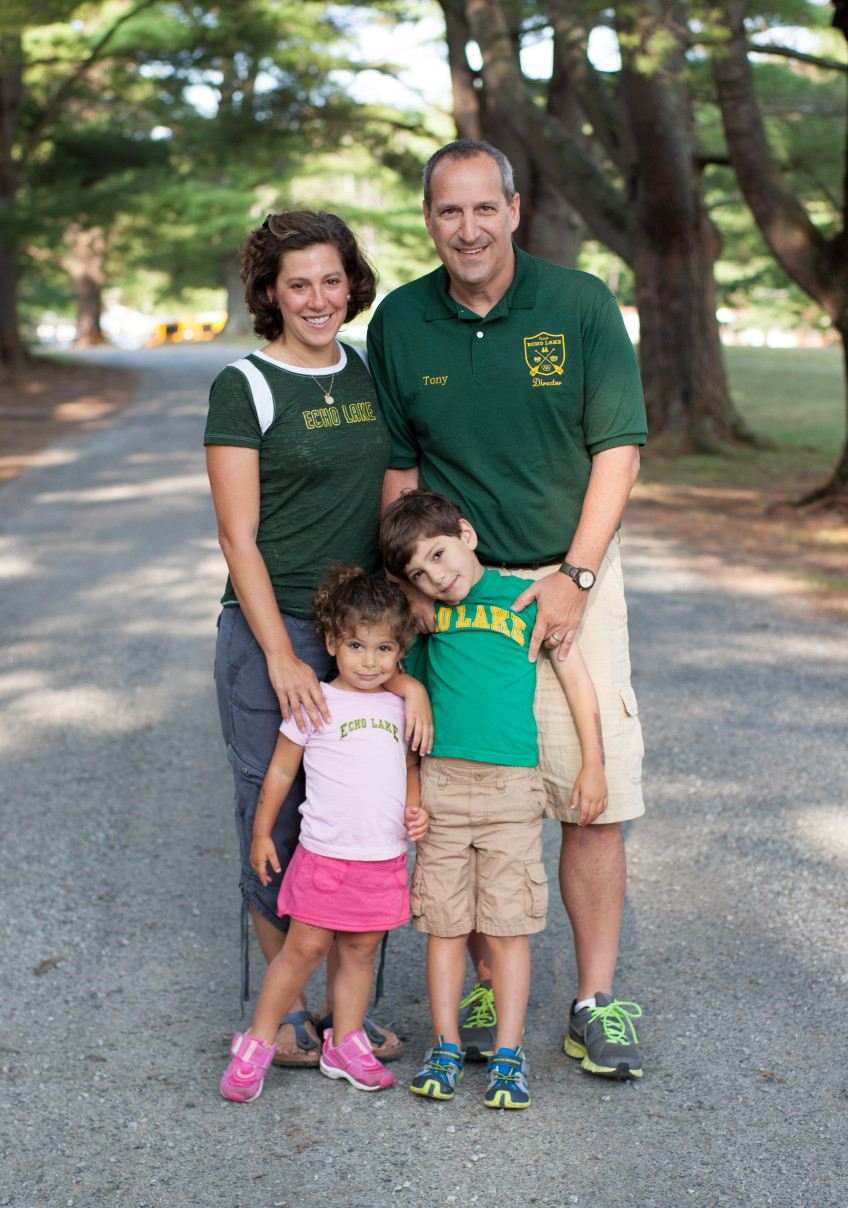 Some of the most special feelings that come with having been a part of Echo Lake since I was born is when the past, present and future all intersect.  I can't think of too many places where they are as wonderfully intertwined as they are at camp.
This fall we celebrated our 70th Anniversary in Warrensburg, with nearly 250 Alums and their families spending a beautiful September weekend with us.  It was incredible to look back as far as the 1940's and 1950's, which were represented by several alumni, and see what an impact camp can have on those in terms of memories and friendships that remain fresh on our hearts and minds.  The laughs, the songs, the Tribal, the memorabilia – and most of all the hugs and smiles that were experienced that weekend were just so one-of-a-kind.
Moving to the present, the fall is always our time to be excited about the present and the summer we all just shared together.  We had an awesome summer at camp in 2015!  There are limitless moments to recount and a store of freshly made memories for all of our campers, that we hope they will easily be able to recount 10, 20 and even 50 years from now!
And there is the future, which is captured in our discussions each fall about ways to make Echo Lake an even better place for kids.  Among those talks are the exciting things we will be doing this off-season to ensure that we are readying ourselves for the next 70 summers!  This year we are particularly excited at the idea of a new Swimming Pool/Cookout/Recreation Area where the old Sr. Village pool has been.  We are so pumped up about this we are even going to bring back the nearby shuffleboard court in a big way!  These projects are not only fun because we get to see the kids enjoy them, but it is among the clearest ways for us to envision – and be so excited about – the future of Echo Lake.
We wish you all a wonderful fall – and cannot wait to be with everyone at reunion time!
Much love,
Tony and Emily
70th Reunion Recap:
The weekend of September 18th to 20th was a very special one at camp. We welcomed home nearly 250 Camp Echo Lake Alumni and their families to spend the weekend with us in Warrensburg. And what a weekend it was …
Friday night was a time for hugs and kisses and happy faces as everyone said hello and then instantaneously took themselves back 10, 20, 30, 40, 50, 60 and even 70 years to their summers growing up at Echo Lake! The Dining Room was filled with old Trail Yearbooks and classic photos – it was so awesome to see alums poring over them, laughing and smiling all the way!
Saturday was a day full of activities, from our Alumni Softball and Basketball games, to a climb up Hackensack Mountain, to Torpedo Run and a Gaga Tournament for all of the kids. Our alums also got a chance to try their rock-climbing skills on "The Rock." The weather was spectacular and it was truly a joyful day at "The Lake."
Saturday night was truly special. We all met down at the amphitheatre for a myriad of performances that took us all back! Jim Pitofsky signing "Beauty School Dropout;" David Langer, Mike Oringer, Renee Pearl and Tony performing their Inter A Group Sing from 1971, "Echo Lake is Funky;" real-life Rock Star Stacy Basner performing live on stage, as did Ben Langer, who, like Stacy, sang an original song; Amy, together with George, Jason and Linda Quitoni bringing "No, No, A Thousand Times No" back from the vault – with everyone accompanied by the one and only Greg Suss.   Finishing off the stage portion of the show were Echo Lake's version of the Traveling Wilbury's, "The Warrensburg Wranglers." Now sporting some gray hair (or not as much hair), but still very able to carry a tune, Laurence Glickman, Rick Gibson, Glenn Begly and Jeff Ackerman (also must give credit to Dave Abbey and Sandy Hertz, who were also Wranglers, but were not able to be there) sang the Echo Lake classic "The Bubble Gum Song."
We followed all those fantastic stage performances with a video produced by our IT Director/Super Alum Peter Shifrin that took us back to 1946 and brought us all right back to the present. We then all sang the Echo Lake songs together – not only the four we sign today, but also some old classics, especially "Swift as the Wind" and "On to the Fray," which were brought back for one night! Burt Lavin, who played piano at Echo Lake back in the 50's, tickled the ivories for all the Echo Lake tunes.
We finished off the evening with the burning of the years 1946-2015 on the lower baseball diamond – an Echo Lake classic of banquet night!
What more could we do on Sunday??? Oh yeah, we had Tribal War, featuring Tug O War on the beach. With everyone showing off their green and gold, we had a men's tug, a women's tug and a kids tug! No one even cared who won – we just had a blast!
After lunch on Sunday, it was time to say goodbye for another five years until our 75th! It was a special weekend for everyone and we all left excited to be back together again in five years.
But for Echo Lake alumni, you never have to wait for our big reunions. We love to see all of our old friends, bunkmates, counselors and friends anytime! As we approach 2016, our 71st summer, we welcome you all back whenever you can visit!