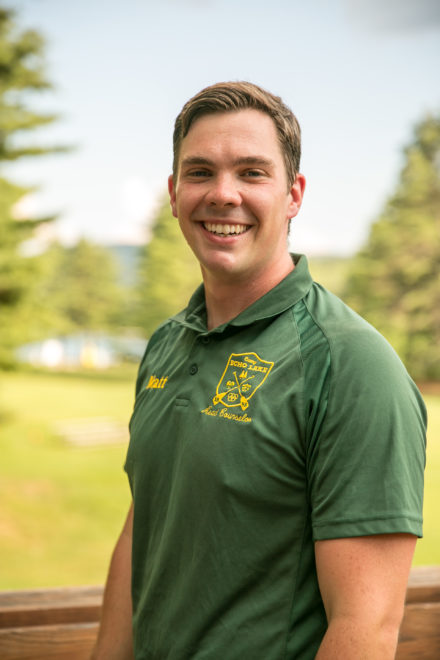 Halloween is my favorite time of the year and here in the city it really feels like people are getting into the spirit of the season! There are cobwebs on bushes, pumpkins on steps, and more witch, ghost and spider decorations than I can count. All of this seasonal festiveness has reminded me that, like camp, when you get spirited and excited about something, it almost always makes the experience far more enjoyable.
In other words, you get out of it what you put into it, or, the most important thing you can control is ATTITUDE, ATTITUDE, ATTITUDE!
If you think back to a theme day at camp, or an all camp activity like "Winter in July," the groups that seem to have the best time are the ones who go all out for their theme. By dressing up, making a song, or putting up decorations, you are telling everyone else that you are not afraid to have fun and be silly with your friends! It gives you a chance to feel a part of something special.
This group buy-in has been on display just down the road from me for Halloween where a group of 10-12 neighbors have gone above-and-beyond with decorations; I call it "Halloween Alley." In what seems to be a contest of one-upmanship, the people in those homes have drawn a great crowd and really inspired the neighborhood. Not only that, they seem to have really had a great time getting into the spirit of the season.
A few blocks away from Halloween Alley, there is another building that has twice as many decorations as any of the competing neighbors. The difference is that this building stands alone as the only Halloween participant on the block. While on its own, it is certainly an impressive display of Halloween spirit and taken in contrast with the rest of the block is something I find inspiring.
Being the only person to stand up, put yourself out there, and participate fully in something can be incredibly challenging when no one else is willing to go along. However, doing so can often be motivating for others. At camp, not only do we have our very own Halloween, we have opportunities every day for people to step outside their comfort zone and try new things that may not be popular with their friends. Sometimes you have a group to join you, and sometimes you have to just to try it by yourself. This type of behavior is perfectly exemplifying that camp saying, "you get out of it what you put into it."
While I don't know if the lone decorated house will inspire other houses on the block to get into the Halloween spirit, it does not matter. I am sure it was fun to decorate that house and how many of those other houses are having a CEL Blog written about them? It is always more fun to stay positive, not necessarily follow the crowd, and get into the spirit whenever possible.