Summer 2020 Family Camp has come to a close. After five spectacular weeks here in Warrensburg, we are so sad it's over!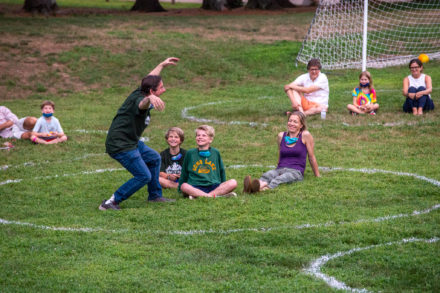 On Wednesday afternoon, we welcomed our last group of families to Week 5 of Family Camp. It was a hot day, and plenty of families decided to cool down with a refreshing dip in the pool. At evening lineup, we celebrated Addie Gold and Brian Apter's belated birthdays. There were three lost teeth, too! Evening Program was a spirited game of the Mostest and Flashlight Sing. The winning team for our Week 5 Flashlight Sing was made up of the Mercado family, the Meyer family, and the Family Camp staff. After snack on the hill, many families headed to the lower soccer field to watch the meteor shower! It was the perfect way to end the first night of Family Camp Week 5.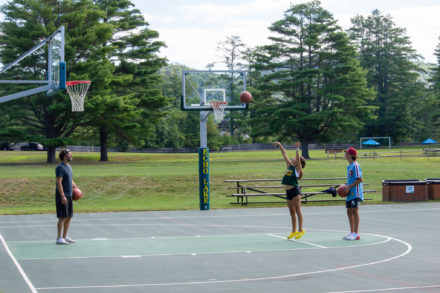 Our families awoke on Thursday morning ready for another day of fun. After a delicious French Toast breakfast, many of our families set out to hike Mount Hackensack or walk down to the Hudson River and the fish hatchery. We even had some campers wade into the Hudson! Many families headed down to the lake to try out the paddle boards and kayaks, and log rolling became a popular activity. In the afternoon, the Family Camp scavenger hunt had a great turnout. Though the competition was fierce, the Pitofsky family came out on top! For evening program, our campers enjoyed a screening of Kicking and Screaming on the lower soccer field. Meanwhile in the Grove, our Week 5 parents battled it out in trivia. The winner of Week 5 trivia was the Bronson family! It was an enjoyable night for everyone here at CEL Family Camp.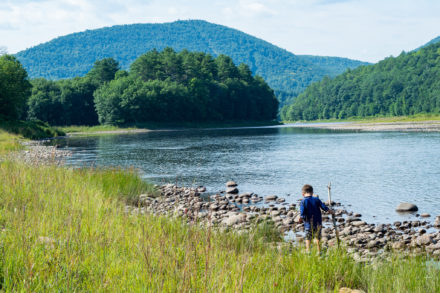 Friday was another wonderful day at CEL Family Camp! Several families went on the Hudson River walk, which included skipping rocks and some frog catching. The Pitofsky and Zarin families made their way up Hackensack, and located a geocache at the top! It was a memorable morning for all. In the afternoon, many Week 5 families attended Family Fitness, Mindfulness, and Improv. After some delicious fried chicken for dinner, everyone headed to the lower soccer field for the final Friday Night Live of the summer. This week's acts included a dance by Olivia Meyer and Maddie Klein, a song by Luke Pitofsky, a comedy act by Max and Owen Chizzik, a magic act by Micah and Lilah Zarin, a speech recitation by Asher Pitofsky, a song by Jim Pitofsky, a towel art/comedy act by Sydney and Zachary Peretz, a keyboard performance by Tilden Marbit, a song by Nathan Promisel, and a music video by Ellie Gilde, Samantha and Taylor Bronson, and Connor and Alexa Green. We finished off the night by singing the camp songs with accompaniment by the talented Tilden Marbit. What a great evening!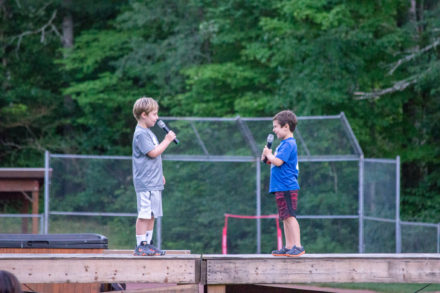 Saturday was our last full day of Family Camp for the summer. All of our families were determined to make it the best day yet! We started strong with yoga on the lower soccer field. Many families made use of the tennis courts, baseball fields, soccer fields, and of course the pool and lake. Grilled cheese was for lunch, followed by some afternoon activities. Water aerobics and tie-dye were attended by almost all of our Week 5 families, and everyone had a blast. For our final evening program, all of our families gathered in the Senior Village for a campfire! Our campers and parents alike were floored by the Echo Bush 2.0, and baby shark was a favorite campfire song. After s'mores and a story, everyone made their way back to Main Camp for the burning of the year.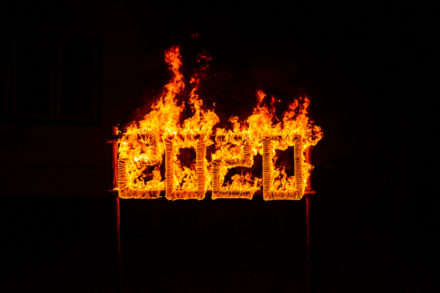 It was tough to say goodbye to our Week 5 families on Sunday morning. We had such a memorable week together! We are so grateful for all of the families that joined us for Family Camp this summer. You all helped make this unusual summer into something special and unforgettable! We can't wait until we can all be together for Summer 2021!