The fourth week of CEL Family Camp was another great success! On Wednesday afternoon, we were thrilled to greet our Week 4 families and welcome them back to camp. Our families brought the spirit and energy, and jumped right into the fun! We had many families swimming in the pool and playing on the fields. Evening Lineup and a spaghetti dinner was followed by a game of the Mostest and Flashlight Sing. We had another week of truly impressive family cheers, dirty socks, and amazing animal noises. The Everett/Laighold/Horowitz/Staff team were the winners of Flashlight Sing for the evening! Our families brought the fun back to the bunk line for a memorable first night of Family Camp.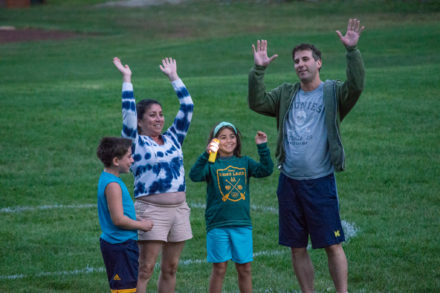 Thursday morning brought beautiful, cool weather to Warrensburg. Our Week 4 families set off on a Hackensack Hike and Hudson River walk, or enjoyed time around camp! The lake was a popular place to be this week. Our families loved spending time out on paddle boards, kayaks, and canoes! In the afternoon, many families participated in the scavenger hunt. Multiple families managed to get every item on the list! A great time was had by all. Evening program was a camper viewing of Toy Story and a parent game of Trivia with Tony! The Everett family took first place this week. It was another fantastic day at Family Camp.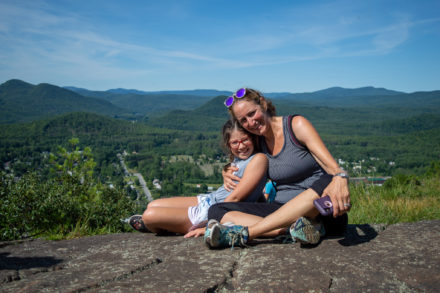 Our Week 4 families awoke to a rainy Friday morning. Breakfast was delivered to the cabins to keep everyone cozy and dry! Luckily, the rain subsided in time to go forward with the morning activities. Another group made their way up Hackensack, and day two of the Hudson River walk was a blast. The lake had another busy day, and Jordyn Frisch caught the biggest fish we've seen this summer! In the afternoon, some families joined in for Family Fitness with Sam and Improv with Brian. We topped off another great day at camp with an awesome Friday Night Live! This week's acts included a dance with Molly Laighold and Violet Stein, an original song by Paige Everett, a group sing with Abby Marcus, Ava Koper, Abby Soloff, Morgan Horowitz, Paige Everett, and Ellie Rosenbluth, a dance by Juliette Claster and Lily Hendricks, a Chinese yo-yo performance by Annabelle and Ellie Rosenbluth, pogo stick tricks with Jed Bernstein and Brandon Laighold, a dance by Daisy and Nate Claster, and a Hamilton performance by Ronit, Lily, and Morgan Horowitz, Hannah and Paige Everett, Abby Marcus, Abby and Paige Soloff, Ava Koper, and Ellie Rosenbluth. We were all blown away by the talent of our Week 4 families!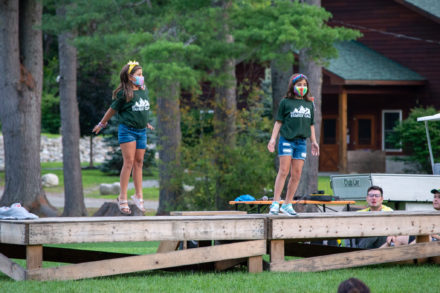 Saturday brought a day that was perfect for playing outdoors! Yoga with Leona was a relaxing way to begin a high-energy day. We saw our families out on the tennis courts, the soccer fields, the lake, the pool, the volleyball courts, and there was even a game of kickball! The afternoon tie-dye and water aerobics sessions were so much fun. At evening lineup, our Week 4 families made it rain fuzzies. There were so many people being kind to one another and trying hard this week! Unfortunately, rain on Saturday night meant that our campfire had to be postponed. Our families made the most of the situation, and were able to have a fun night despite the weather! The laughter from the bunkline could be heard all the way from the Senior Village. We're so glad that they were able to be flexible and adaptable!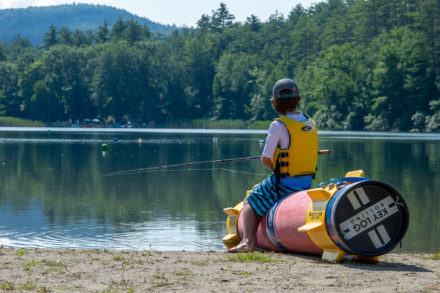 Before heading home on Sunday, we were able to host our first ever morning campfire! We sang all of the campfire songs, and even made some breakfast s'mores. We were sad to see our Week 4 families go, we had such a great time together!