Another week of Family Camp is in the books! We were ecstatic to welcome twenty families onto camp for our biggest week yet. It almost felt like a real summer at CEL!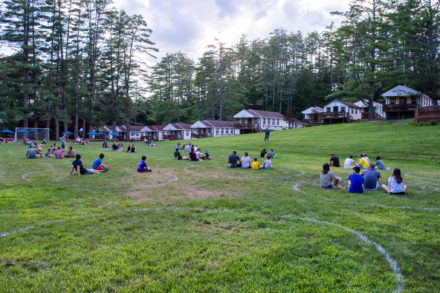 Our Week 3 families rolled into camp on Wednesday afternoon, ready for five days of fun. Before evening lineup had even begun, there were families kicking around soccer balls, enjoying time in the pool, and playing Gaga! Evening program was the Mostest and Flashlight Sing. Our families came up with some awesome family cheers as part of the Mostest; the Gross and Goldberg family cheers were particularly impressive. Flashlight Sing ended in a tie between the Marchlewski/Perry/Gross team and the Frank/Stein/Staff teams. A great time was had by all!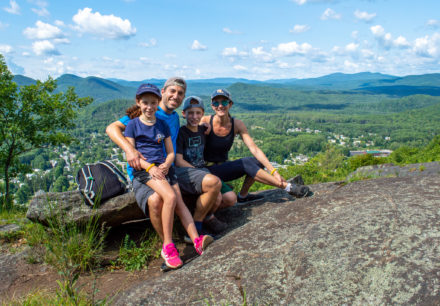 The weather was absolutely beautiful on Thursday. The morning began with both a hike up Hackensack and a walk down to the Hudson River. The views were gorgeous and the bugs stayed out of our way! The Lake was a huge hit this week, with most families heading down to get on a paddleboard or kayak during their water time. There was even some family fishing! At the afternoon scavenger hunt, the Cohen and Manzino families tied for first. Evening program was a movie and trivia night. Our Week 3 campers enjoyed watching Night at the Museum on the lower soccer field almost as much as they enjoyed their ice cream sandwiches! Parents' trivia was again a hit, with the Goldberg family taking home the prize. All in all, Thursday was a fantastic day here at CEL Family Camp!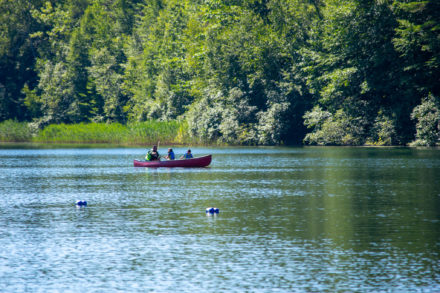 Our week 3 families woke up on Friday morning ready for another amazing day at Family Camp! Everyone was thrilled to help Nicole Wegweiser celebrate her birthday, and sang the birthday song loud and proud at morning lineup. The morning brought another beautiful Hudson River walk and Hackensack Hike, followed by a delicious pizza lunch. Our afternoon activities were a huge hit! The Grundfast and Zinberg families got their bodies moving with Family Fun Fitness, while Mindfulness with Michaela segued into an alumni nostalgia session. Giggles from Improv Games could be heard all the way across camp, and Chloe Gross wowed the group by talking about clothes for 6 minutes straight. Our evening activity was a jam packed Friday Night Live hosted by BCJ! Many fantastic acts graced the Family Camp Stage, including the Cup Song by Brooke Muntner, Emma Zinberg, Eliana Levin, Rachel Perry, Jenn Davies, Ava Marchlewski, Tessa Frank, and Chloe Gross, a Hamilton song by Charlie Frank, a dance by Isabella Marchlewski, a song by Lilah Katz, a dance from Emmett Goldberg and Toby Frank, a song by Violet Stein, a skit/dance by Nicole Wegweiser, Jackie Cohen, Jessica Rosenberg, and Stacey Manzino, some comedy by Miles King, a gymnastics routine from Rebecca Rogers, a song by Sloane Winnick, a Hamilton performance by Max and Julia Manzino, and of course, the staff dance. It was certainly a night to remember!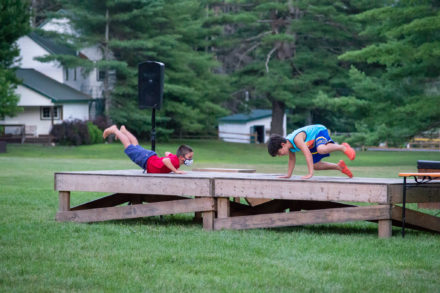 Saturday morning's yoga class with Leona was once again highly attended and enjoyed by all! After lunch, many of our week 3 families took a trip to Martha's for some afternoon ice cream. The two afternoon tie dye sessions were a huge hit, with so many amazing designs being created! Bri Bri's water aerobics class helped everyone cool down after a hot day, and was a ton of fun. The final evening program of the week was a campfire at the Senior Village Campfire site. Our Week 3 families were in awe of the Echo Bush, and performed the strongest Baby Bumblebee of the summer thus far. It was a perfect ending to a perfect week! On Saturday night, the parents were on OD yet again, but that couldn't stop this ice-loving group of families from having a great time. The CEL rocks were changed more times than we could even count this week, and the nighttime games and glow in the dark balls were a blast!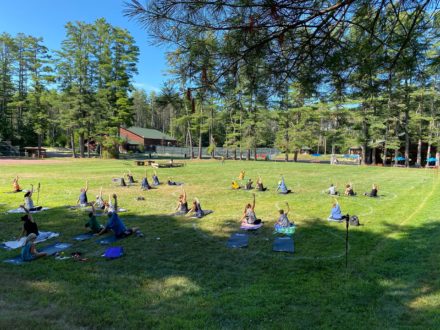 Some tears were shed Sunday morning as we had to say goodbye to our wonderful Week 3 families. Thank you all for a fantastic week, we miss you already!