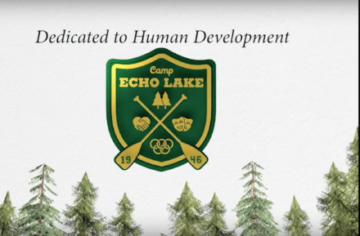 After an amazing Visiting Day, the fun continued for the kids with Halloween and Tribal Torch Lighting.
The campers dressed in fun costumes and headed over to the Senior Village where the Lower Village campers led Halloween for the Main Village campers. The Halloween rotations consisted of the following activities: Pin the Spider on the Web, CEL Trivia, Baggo, Duck Fishing, Cup Shuffle, Face Painting, Tattoos, and Wacky Photos. The Head Staff surprised the camp dressed as "Where's Waldo" characters. They looked super cute, and we all loved it!!
And, if that was not enough fun, the entire camp headed to the Lower Baseball Fields/Rocks to find out this year's Tribal Themes. The chanting started "The torch is lit. The flames are high. Let the glory of the Hawks and Quois makes it way to the sky." We are thrilled to announce the Tribal 2017 Themes: Mohawk is Mother Nature, and Iroquois is Father Time. Stay tuned for more fun each week!!!