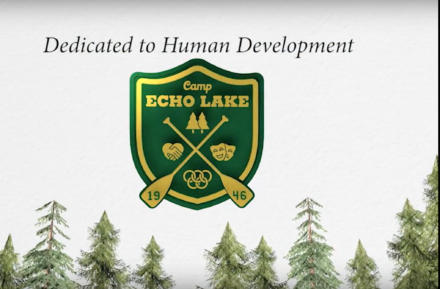 The 38 LITs are so excited to be back at The Lake, and have settled into their busy schedule nicely. They have successfully completed their Leaders in Training Orientation and their first In Service training day helping them learn a lot about themselves and what it entails to be a leader on and off camp. They showed some serious green and gold spirit at the Main Village Pep Rally, setting an awesome example of what it looks like to love camp. LIT Pride!
At the first Friday night services for the entire camp, the LITs shared how they embody the Echo Lake Foundations of safety, resilience, effort, discovery, connection, and empathy; and were then able to put these attributes in action while they spent time with groups in Main Village. The LITs also did a wonderful job representing Echo Lake while taking camp trips to Walmart and their first day off in Lake George. Fun was had by all!
Week Two of camp began with more time spent working with groups in the Main Village, and rocking out at Group Sing. The LITs were able to take home the win for the Senior Division by displaying a moving performance about their love for Echo Lake. It was amazing to watch!
The 2017 LITs are so excited that TRIBAL has finally broken!!! It is finally time to get the green and gold spirit going. The LIT program and the camp community are looking forward to seeing these amazing kids lead the best part of the summer! Please don't forget to check back next week to see what the leaders of Camp Echo Lake are up to! It is sure to be something special!