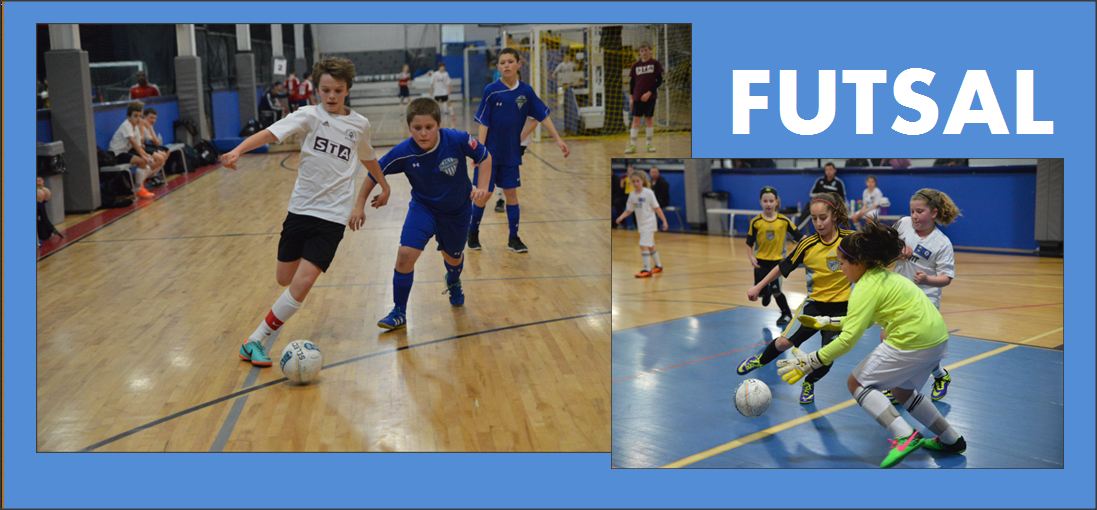 The summer of 2014 will feature the opening of a brand new field house at Camp Echo Lake.  The new field house will be used for a variety of activities, including our newest offering – futsal, which will serve as a complement to our soccer program.
Futsal originated in Uruguay in the 1930s, gained popularity in Brazil, spread throughout South America and then across the Atlantic Ocean to Europe, but it has only recently started to become popular in the United States.  It is now one of the fastest-growing sports in the world, yet many people still haven't heard of it in the United States.
For those of you who are just discovering futsal, it is a game that is played like soccer, usually on an indoor court with a hard surface, and there are only five players on each side.  Founder, Juan Carlos Ceriani borrowed rules from water polo, handball and basketball when developing the game.
Using a slightly smaller, "dead-bounce" ball, futsal helps soccer players to develop their footwork, passing and foot strength. Because the game is played at a faster pace than soccer, it requires quick reflexes, fast thinking and pinpoint passing.  With only five players on each side, there are more touches for everyone in the game so no one gets left out of the action.  Some of the greatest soccer players in the world credit futsal for making them into players that they are today.
"As a little boy in Argentina, I played futsal on the streets and for my club. It was tremendous fun, and it really helped me become who I am today." (Lionel Messi)
"During my childhood in Portugal, all we played was futsal.  The small playing area helped me improve my close control, and whenever I played futsal I felt free. If it wasn't for futsal, I wouldn't be the player I am today." (Cristiano Ronaldo)
In the 1980s, FIFA recognized futsal as their official indoor soccer game.  Even though it is primarily played indoors, futsal is vastly different than traditional indoor soccer.  In addition to using a "dead-bounce" ball on a hard playing surface, the game is played with touchline boundaries instead of walls, so players must rely on proper technique to be successful.  Equally as important as the skill development that comes from playing futsal is the fact that it is much safer than indoor soccer with walls.
Senior Village Program Coordinator, Stefano Antoniazzi, who originally came to Camp Echo Lake as our Head Soccer Specialist, is responsible for developing our futsal program.  When asked about his experience with futsal, Stefano replied… "I didn't have the opportunity to play futsal when I was growing up, however, having coached it the last two seasons in Europe, I've seen players develop an understanding of the game and improve technically.  The game is fast-paced and fun, and our new field house is ideally suited for a futsal program."