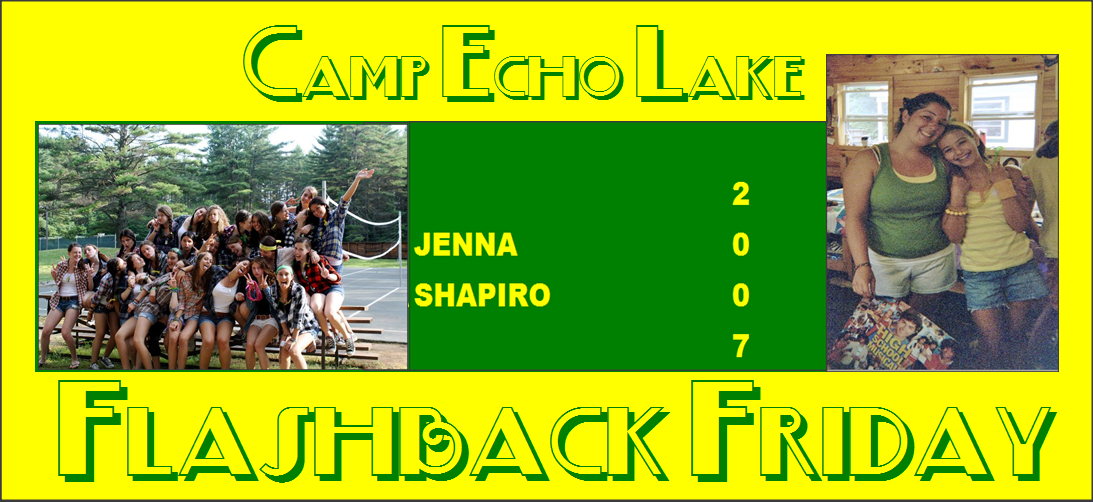 "Turtle Watching" – Best Day EVERRRRRR!!!
Written by Jenna Shapiro
On July 21st, 2007 I had "literally the best day EVERRRRR!!!" (according to the diary that I was keeping at the time).  July 21st wasn't just a regular day at camp; it was Special Day of my Upper Inter summer, which also happened to be my first summer at Echo Lake.

The day started off with our counselors tricking us into thinking that we were going to go "turtle watching" (I still can't believe I fell for that!).  As we were on our way to this alleged turtle watching outing, two of our counselors came out of nowhere and started throwing oatmeal and chocolate pudding at us!  It turned into a massive food fight involving jelly, cracking eggs on our heads, washing our hair with applesauce and rolling around in flour.  I remember washing pudding out of my ears for days afterwards.

After the food fight, our entire group paraded around Senior Village chanting, cheering and enjoying being messy.  When we were done cleaning up the epic mess-making extravaganza, we spent the day watching Freaky Friday in the Lodge, playing three-legged gaga (which is actually really hard), and having the lake all to ourselves for a group swim.

What I remember about that day, more than anything else, is how much fun I had with my friends. I've had many Special Days at Echo Lake since my first summer seven years ago, but my very first Special Day, the one that I spent "turtle watching" with my seventeen best friends, showed me how everyday can be special when surrounded by my Echo Lake family!