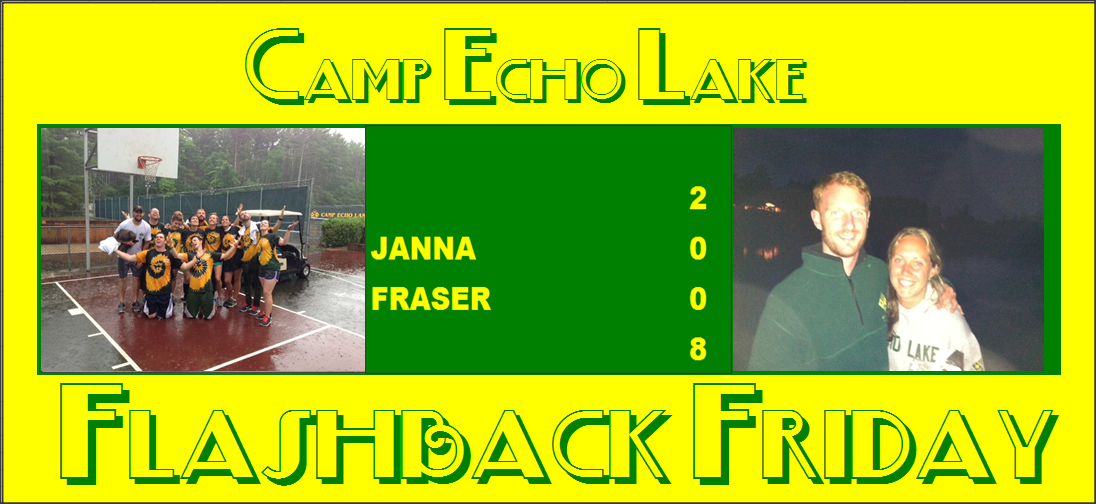 My First Day at Camp Echo Lake
Written by
Janna Fraser
I feel so fortunate to have spent six summers at Camp Echo Lake! There are so many memories that I will cherish forever but I always like to reflect back to my first day at camp…
It was a beautiful sunny day on my first day of camp, and Echo Lake instantly felt like home. I was lucky to have Jeff Rondeau give me a tour around camp; I loved everything about it right away. The grass was so green and the lake looked magical! I think back to standing on the GHQ (the old headquarters on Girls Camp before the MVHQ- Main Village Head Quarters) with
Laurie Rinke
, and being so excited to finally meet her after so many conversations on the phone.  At the same time, I met
Jacko (Matt Jackowitz)
.  He had a big smile on his face, and he gave me such a warm and friendly greeting.  At that moment, I knew I was in the right place!
After unpacking my stuff, I walked to the dining hall with some girls in my bunk.
Tony Stein
was standing at the door; he gave me a handshake and said "
Welcome to camp, Janna!"
This is a great example of how Tony is never too busy to take the time to get to know each staff member.  Personal touches like this are a big reason why Camp Echo Lake is such a special place.
It was a great feeling to walk into the bustling dining hall, with the smell of spaghetti and meatballs (classic camp meal!) in the air and a feeling of such positive energy from everyone. I remember meeting people from England, Australia and all over North America during dinner.  I loved hearing everyone's travel stories!
It is always overwhelming to arrive in a new place with new faces, but right away, I felt the sense of community that is such a big part of Camp Echo Lake.   I'll never forget that walk around camp on my first day. I look forward to giving tours to the new staff members this summer to help welcome them into the Echo Lake community.