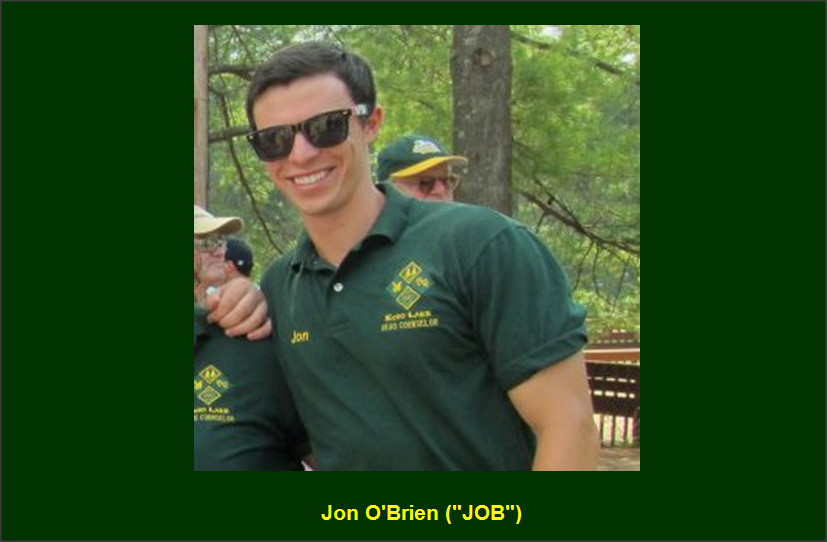 [1] A SEAMLESS TRANSITION FOR LOWER VILLAGE CAMPERS
The transition from Main Village to Senior Village affects every Lower Village camper a little differently. Feeling a bit apprehensive about "crossing over the road" is perfectly normal.  While there may be clear differences in things like the schedule and rules, the goals, values and ethos are the same.  Adapting to life on the other side of the road has never been easier.  We have spent a great deal of time and effort over the past few years implementing a progressive program and schedule to make this transition as fluid as possible.  It is my hope this year that our new Lower Villages settle in to Senior Village life seamlessly, and that they go on to have an incredible summer.
[2] EXPANDING SOCIAL CIRCLES
We are one Senior Village, whether Lower Village or 4n4, boy or girl, we are one.  This environment creates the perfect opportunity for campers to really broaden their social choices.  With all activities containing a mixture of all Senior Villagers, campers now have countless chances to develop friendships outside of their own group.  Just like high school, this environment can initially take some adjustment and may seem daunting.  However, we feel that we have created a culture at Echo Lake where everyone is not only accepted, but celebrated for who they are.  This summer we hope to see campers creating new friendships, not only within their group, but throughout the Senior Village.
[3] HELPING CAMPERS TO ACHIEVE PROGRAMMING GOALS
With an elective-based focus, the Senior Village campers essentially choose their own summer program.  At Echo Lake, we offer a vast array of activities, so whether you're crazy about basketball or a budding rock star, campers are able to tailor their program to fit their summer goals.  Our aim is for campers to choose activities based on what they actually want to do, rather than simply following their friends. With the quality and experience of our instructors reaching a whole new level of awesomeness this summer, our Senior Village campers have a fantastic opportunity to really develop their skills.  My aim for this summer is that each camper achieves at least one programmatically-based goal that they can be truly proud of.
[4] KEEPING CAMP FUN FOR SENIOR VILLAGERS
Historically, as campers transition into the Senior Village, they often misplace their ability to simply relax, let loose and act a little silly.  While we expect maturity from our Senior Village campers, we also want them to embrace every opportunity to simply have fun.  The co-ed environment in the Senior Village often makes it difficult for campers to initially let loose.  This is where we look to our 4n4 campers to really set the tone for our Lower and Upper Villagers.  So, Senior Villagers "check your cool at the door" this summer; there is always time later in your life to act serious!
[5] HAVING SENIOR VILLAGERS SET AN EXAMPLE FOR OUR MAIN VILLAGE CAMPERS
While we hope that our campers have fun and let loose, we also expect all Senior Villagers to really set a fantastic example for the rest of camp.  As campers mature and progress through camp, they're given greater levels of responsibility.  With weekly trip days, big trips to Vermont, Boston and of course, heading out West, we expect Senior Villagers to represent Camp Echo Lake in the best way possible.  Our Senior Villagers, alongside our LITs, really set the tone for the camp, and every action (no matter how small or seemingly insignificant) makes an impact on someone. With countless chances to make a positive difference on someone's summer, I hope that every Senior Village camper positively impacts another camper's experience this summer.