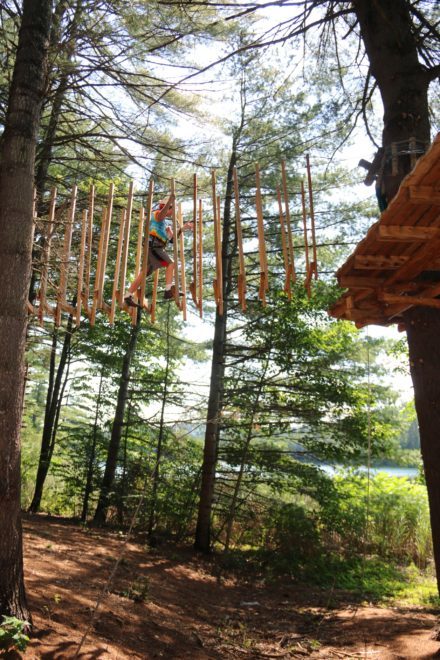 Hello to all from 4N4 Trip 2!  Unbelievably we are now 9 days into our Epic adventure across the Western United States.  A few hours from now we will be leaving the beautiful State of Colorado and entering Utah.  We have had some Awesome adventures in Colorado.  2 days of rock climbing and camping in Estes Park.  Many of the campers really stepped out of their comfort zones and challenged themselves to climb, rappel, and traverse high above the safety of the ground.  We have already put some miles on our new hiking boots.  Hiking Gregory Canyon in Boulder, up a mountain to our second day of climbing, and to the spectacular Maroon Bells in Aspen.
Our 3 days of rafting down the Arkansas River were unforgettable.  The guides from Wilderness Aware led us through large rapids, campground games, and fed us well.
We went from roughing it on the river with no showers or toilets, directly to the luxury of the the Inns at Aspen.
Some other highlights of the trip so far have been the Rodeo and go-carting in Estes Park, shopping in Aspen, and eating at some terrific restaurants.
We are now on our way to Moab Utah to explore Arches National Park.  Can't wait.