"Giving back" is an underlying theme at Echo Lake.  Whether it is in the simplest of gestures from one camper to another, or in supporting our community outside of Echo Lake, our campers are part of a community where giving to others truly matters.
Project Morry & Camp Echo Lake's Swimathon & Marathon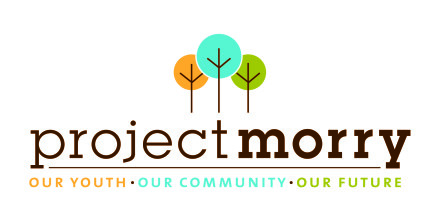 Project Morry is a year-round youth development organization that provides to each child a multi-year commitment anchored by a superb residential summer camp experience. The children, for whom these experiences would not otherwise be available, benefit from a network of support and gain increased social skills, enhanced self-esteem, positive core values and a greater sense of personal responsibility.
The over 375 young people who participate in Project Morry are supported by the continuity and commitment of an outstanding year-round program and one-on-one attention from a caring staff. In the summer, boys and girls, ages nine to 18, enjoy a residential camp community, free-of-charge, in the tranquil setting of Morry's Camp in the Catskills of New York. Project Morry's intentional focus on educational enhancement has gained national recognition in the area of youth development. With year-round support, young people are guided through a critical period in their academic and social development. In schools and communities where fewer than 50% of incoming ninth graders graduate from high school, 100% of the young people who have completed the Project Morry program have completed high school on time and have graduated to pursue higher education, military service or join the workforce as responsible citizens.
Each summer our Echo Lake campers learn about and support Project Morry in a variety of ways. Our LITs not only spend a few days at Project Morry, immersed in their community, they also plan and run our annual Swimathon and Marathon at camp. Motivated by our LITs who have educated our campers about the mission of Project Morry, all of our campers participate in our Swimathon & Marathon by swimming laps and walking or running around our "track" in the name of Project Morry. Parents are then asked to sponsor their child's efforts at camp by donating money to Project Morry. Additionally Project Morry's entering 8th graders spend a few days at Echo Lake working on art projects, stories, team building, and songs with our entering 8th graders.
Camp Echo Lake's Food & Clothing Drive
Since 2006 our Leaders In Training (LIT campers) have organized and carried out an annual Food and Clothing Drive on Parent's Visiting Day. Prior to Visiting Day our LITs send letters home to all of our camp families asking them to bring donations of canned food and gently worn clothing to camp with them on Visiting Day. Our LITs collect, sort through, and organize all of our donations. All of the donated food is delivered to a local soup kitchen where it benefits hungry people in the area. The clothing is then donated to a local charity and put to good use. A true team effort between our campers, parents, and staff our Food and Clothing Drive goes a long way to benefit many, many people and helps our community continue to reuse, recycle, and give back.