Directed by Arup Dutta, USPTA Level 1 Professional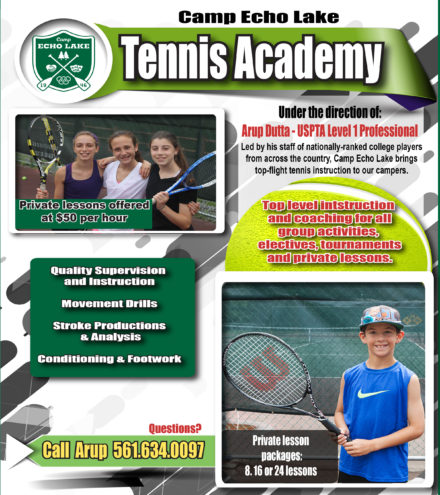 Offering:
Quality Supervision & Instruction
Stroke Production and Stroke Analysis
Progression Teaching Method for Beginners
Tournament Training & Strategy for Advanced Players
Movement Drills
Conditioning & Footwork
Our tennis staff consists of nationally ranked college players from all over the country.  Private lessons give campers one on one, personalized attention in order to help them achieve their maximum tennis potential.
Private lessons are offered to the campers and advanced sign-up is required.
If you are interested in private tennis lessons for your camper please login to the Parent Dashboard and complete the appropriate form.