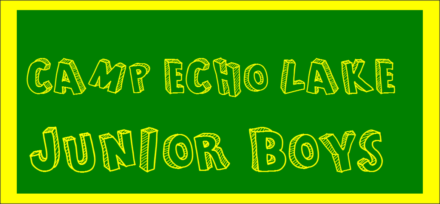 by Juan Delgado (Junior Boys Head Counselor)
 It's true what they say, the days are long but the summer goes by fast. Week 5 has been another stellar week for the Junior Boys.  It has been packed full of activities with the Frosh Boys going tubing, Upper Junior Boys West going on a full day hike to Shelving Rock Falls and the rest of the Junior boys taking part in the tennis tournament, Boys Camp Special Day, and other out trips.
Jungle Book
On Saturday the Juniors performed Jungle Book in front of all of camp and wowed the audience with some amazing choreography.  It was so impressive to see how hard they worked all week to get this play ready. All of the kids worked very well together and it was wonderful to see their effort up on stage.
Boys Camp World Cup
On Monday we had our annual boys camp soccer tournament. The Junior Boys played their hearts out and what was even better was the sportsmanship and the spirit that all of our kids showed. It's one of my favorite days of the year and this year it did not disappoint. It was an amazing tournament capped by team Juventus taking the cup.
Putt-Putt
On Tuesday night all the Junior Boys got to spend a night off camp as they visited Pirate's Cove, and the Fun Spot for our annual Putt-Putt night. The boys had a great time. It great to see how well our boys represent Echo Lake, we have some of the most polite boys in all of camp.
Coming Up
This week we expect the chicks that have been incubating in our bunk to hatch, as well we have a few great all camp activities including Seussical the Musical, Carnival and the Apache Relay.