Read all the articles from this issue.
What have CEL Campers been up to?
---
 If you have something you'd like to be including in our next issue, please click here.
---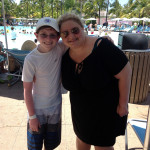 Ryan W. and his entire family traveled to Atlantis in the Bahamas and sat in pool chairs right behind Laurie Rinke, her nephew and camper, Coby R., and the entire Rinke family!
---
After an amazing summer, Kate L. took some creative liberties helping me make a banana cake. Go green and gold!
---
Josh G. and Rex M. had a post summer a play date in Florida.
---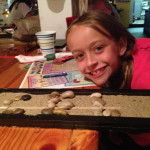 Lauren W. is thinking of the CEL rocks and making her own in her zen rock garden.
---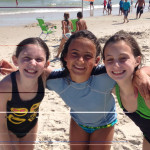 Samantha K., Sammy B. and Lila P. getting together in LBI.
---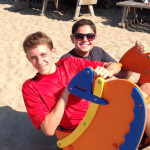 Sam S. and Ben L. "horsing" around in Fire Island.
---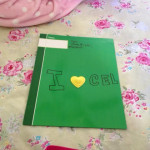 Cami C. was decorating her folders for school and this is what she came up with for the green one.
---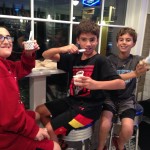 Lucas H., Michael K. and David G. at Saugatuck Sweets in Westport, CT
---
Julia S. and Daniel S. and Ava D. and Jack D. at Daniel's Bar Mitzvah! What a special day and we have Echo Lake to thank for our family friendship.
---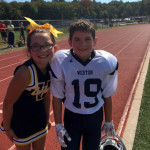 Sophie S. cheers on Zander W. at his football game! Both would rather be at camp though!
---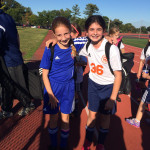 Maya R. and Emma M. at a soccer game! Rye Brook vs Chappaqua:) It was a great game but more importantly they loved seeing each other:)
---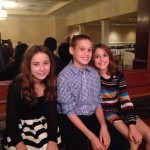 Gabby S., Daniel & Devon F. sending some CEL love our way!
---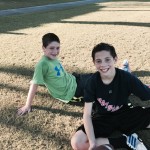 Sam W. and Isaac M. down in Boca hanging out and reminiscing
---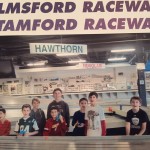 LJBE having some post-reunion fun!!
---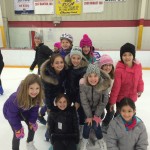 Check out some of the LJGW having lunch and ice-skating.
---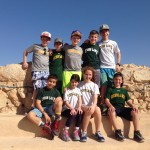 Check out the CEL pride at the top of Masada! From Frosh to Senior Village – the Feldman, Bienstock, Mitelman & Lassner Families! They also bumped into Amy, George, Will and Morry Stein in the Old City…CEL Pride Worldwide!
---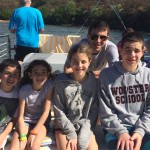 What a small CEL world – the Schweitzer and White families ran into each other in Kauai, Hawaii on a boat trip on the Napali Coast!! !!! (From left to right, Zachary W., Jordyn W., Kyla S., Bailey S., Zachary S.)
---
Jack D. performed in Diary of Anne Frank at his school in Great Neck and 9 if his camp friends came to support him. Way to go, Jack!
---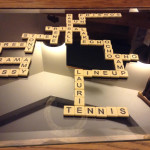 A little bananagram fun CEL style from Jessica C.!
---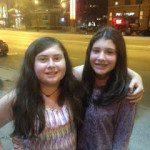 Emma K. was in Chicago and visited Rachel F. both want to give a shoutout to all of LVGE!
---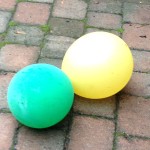 Nate and Max M. found these balloons in their driveway and decided they traveled to Montreal from Warrensburg after the end of summer!
---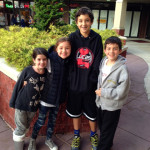 Lassners and Goldsteins decided to hit the road and visit some CEL "framily" for Canadian Thanksgiving.
---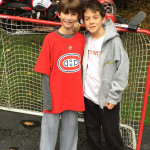 Max L. and Dylan Z.spent the day catching up and playing soccer and hockey. They both are looking forward to being UJB's this coming summer.
---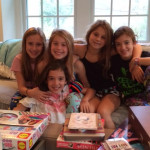 Sleepover at Paige G's to celebrate her 10th bday!! Sophie and Sydney G, Rachel L and Skylar F.
---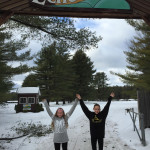 Ella and Peri M at CEL in January – it's beautiful all year long!
---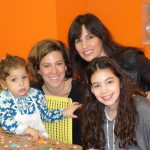 Violet & Emily with Ally and Lauren L. at Chocolate Works NYC birthday party- notice the green and gold chairs
---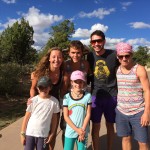 Sydney and Sophie G. ran into Lucy Goodbody, Harrison Lehrman, Ryan Harley  & Clayton Bones  at the Grand Canyon on August 24!  Day after their 9th Birthday. CEL is EVERYWHERE!!
---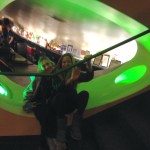 Jesse M. and Fara L. had a great time at Wicked and celebrating Jesse's birthday in November.
---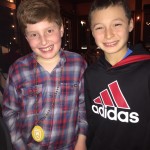 Dylan M. and Matthew H. ran into each other on a ski trip in Killington Vermont during winter break in February.
---