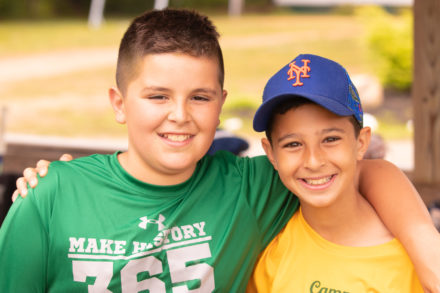 The Good Old Days
By Willie Benjamin
Sometimes I remember the good old days,
Trembling with excitement
as I put one foot in front of the other.
My black and white Nike sneakers
barely touch the steps
as I jump off the big white bus.
I land like a superhero with bug spray as my power.
The muddy grass grasps my feet,
leaving dirt lingering on my shiny new sneakers.
My ears are attacked
by the shouting and shrieking voices
that surround me.
"WILLIE, WILLIE, WILLIE!!"
I hear the chanting.
My face shines like the sun,
a smile beams across my lips,
but my mind has already moved on
to what's beyond.
A basketball court catches my eye,
reminding me of wins and losses yet to come.
The crafts building still stands
after all these years,
inviting us to create our own Picassos.
The water in the lake
sparkles against the sun,
looking longingly for swimmers.
And then I see them,
my crew,
clustering together,
ready to spend a wonderland
at our home away from home.
I take a deep breath in,
feel the country air flowing through my lungs,
and begin my journey.
I still can't imagine anything better than that.