Dear Echo Lake Campers, Parents and Staff:
We hope you are well and that for those of you who have started back at school, that things are off to a great start! We wanted to reach out to you today let you know about some exciting news from the Echo Lake winter office.
As you may already know, John "JP" Pezzolla, who had worked with us year round as our Operations Director, left Echo Lake in June to get married and pursue things outside of the camp world. We wish JP all the best.
We are excited to welcome Matt LeMoine, who has been at camp since summer 2010 summers and a Head Counselor in 2013, 2014, and 2015, to our full-time team, starting in September. Matt has a Master's in Political Science and despite getting a full time job last fall that kept him away from camp this past summer, the Green and Gold spirit remained strong with him. Matt's focus will be on staff hiring and operations, and of course always available to speak with and assist both current and prospective camp families. During the summer, Matt will continue to be a valuable Head Counselor who makes a positive impact on campers and staff as well as a leader on our leadership Head Staff team. Matt represents what Echo Lake is all about and is thrilled to be joining the team. We could not be more ecstatic to have him on board, too, as we know that he will raise the bar of excellence in all we do.
Joining Brenda and Kelly to round out our full time team, Matt will be an incredibly valuable asset to camp, now on a year round basis, and we know that his energy, insight, and initiative will make camp an even Warmer and Fuzzier place to be.
Please enjoy Matt's – My Camp Journey blog post and join us in welcoming him to the dynamic, hardworking, talented, and truly stellar full time Camp Echo Lake team.
Warm regards,
Tony and Laurie
---
A Special Note from Matt LeMoine:
My Camp Journey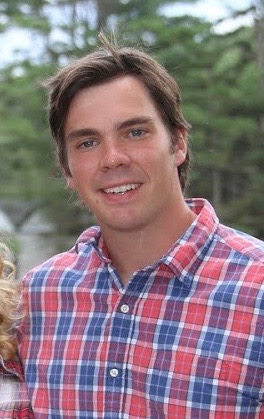 My time at Camp Echo Lake started a little over 7 years ago. Having spent my entire life on the picturesque and quiet east coast of Canada, I was looking for a new adventure and challenge in the summer following my Freshmen year. I consulted a friend, who was actively involved in the American Camp Association at the time, and was referred to a CEL alumni who ultimately made my decision quite easy. After a lively and impassioned discussion about his memories and experiences at CEL, the advice I remember the most was, "If you work hard, Echo Lake will give you more than you could possibly hope to give in return." While this is a motto you should likely take into anything you do, it has proven particularly salient in my time at Camp.
My first summer I made my way down to the beautiful Adirondacks for what I was hoping would be a memorable summer job… little did I know it would be something much more impactful on my life. As I passed through the town of Warrensburg on my way to the first day of orientation at CEL, I could not help but feel a little nervous. I realized that this would be the first time I would ever truly venture on my own without the comforting feeling of having friends, family, or familiar acquaintances to gravitate towards. My nerves were quickly settled after my first few hours on camp as I was greeted by incredibly pleasant staff who made smiling and laughing feel routine. In retrospect, as I think back to those first 24-hours I spent at Camp, I met some of the people who are my closest friends today; people whose weddings I have attended, who I have travelled thousands of miles to visit, and who have shaped the person I am today.
Of course, while it was the inviting and inspiring atmosphere at CEL that hooked me in at the beginning of that first summer, it was the impact I felt I was able to have on the campers that kept me coming back. After spending my first summer as a Cabin Specialist with the Frosh Boys (our youngest campers), I spent two summers as a Group Leader before taking on the role of Head Counselor with the Inter Boys. In all that time, there are too many small moments and memories to recount in a single post. When I look back and put my entire experience together, however, the picture that I see speaks volumes of Echo Lake's commitment to their core values of human development, and the manner in which we try to instill those values in others. From making campers laugh at morning line-up, sharing in the joy of a camper who passed their deep-test after their 3rd, 4th or 5th attempt, or every time you are able to take a step back and look at the magical moments that take place at CEL, I am reminded that Echo Lake is a truly special place.
Following the Summer of 2015, I knew that my days at CEL were coming to an end. I had just completed my Master's degree in Political Science, with a concentration in International Economic Markets, and was getting ready to start my post-university/post-CEL career with an exciting new job in the city I grew-up in, Halifax. Having spent the past year in Halifax, while I truly did enjoy being close to my friends and family, there was something missing for me personally. When I received a phone call from Laurie to join the Camp team full-time in a role that would both allow me to use the knowledge that I already have, while also learning invaluable skills in a variety of different areas, I jumped at the opportunity. Now I have the privilege of working throughout the year to continually improve the CEL community that has given me some much. I hope to have an impact on both the day-to-day lives of campers at Camp, and the overall experience that we offer at Echo Lake. There is no other place that can offer so much value and benefit to children, staff and alumni, and I am incredibly excited to be a part of the team!