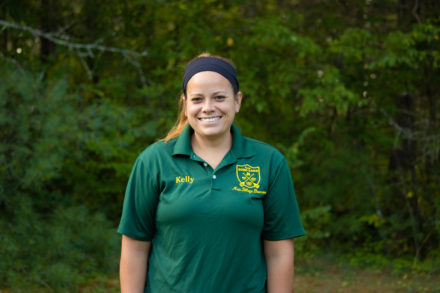 Dear Echo Lakers,
It feels like it's been a while now since we have seen each other at camp! Besides camp, we are approaching my other favorite time of year, the holiday season! In a way, the holidays remind me of camp. During the holidays people tend to take a break from their everyday lives to spend time with the people they love most. They go out of their way to help others and be a good neighbor or friend. They reflect on the past year and thank the people that helped them along the way. Some people describe this as "the holiday spirit" while others may say it is a "warm inner glow." Does this sound familiar to you? It sounds a lot like what we strive to do every day at camp. Along with being nice and trying hard, we spend time with our best friends, some of the people we love most. We take a 7 week break from school and our other obligations. We are good friends to one another and pass fuzzies to those who are good friends to us. We take time to reflect on our experiences and the people we are thankful for who give us the gift of camp. No wonder I love the holidays so much! It is such a great reminder of being with all of you!
Thanksgiving is coming soon and I believe it is really the first holiday to kick off the season of goodness. One tradition my family partakes in at the dinner table is sharing something we are thankful for. I have a lot to be thankful for this year. One thing that comes to mind is my Camp Echo Lake family! This past summer was one I will never forget. After spending a year feeling very disconnected, the return of the sound of campers to camp made everything feel very normal again. I had the privilege of getting to work in the Senior Village this summer with the campers I have known for years. It was so fun to get to know them as young adults and see the amazing people they have grown to be. The conversations I got to have with so many campers this summer were memorable, formative, and eye opening to the resilience that lies within this generation. I will be forever grateful for the connections I got to continue to build with those Senior Village campers this past summer. 
Finally, I would be remiss if I didn't mention the thing I am most thankful for this year. Sam and I will be welcoming a baby girl to our family soon! Even more exciting is we will be sharing her with our camp family in June. This summer we will begin to see camp from a different perspective, through the eyes of our child. I can't wait to watch her grow up at a place where she will have so many positive role models surrounding her. What a gift that she will get to experience the holiday spirit and the Warm Inner Glow more than once a year!
I am wishing you all a wonderful Thanksgiving and terrific holiday season. 
Sending you lots of warm inner glows,
Kelly