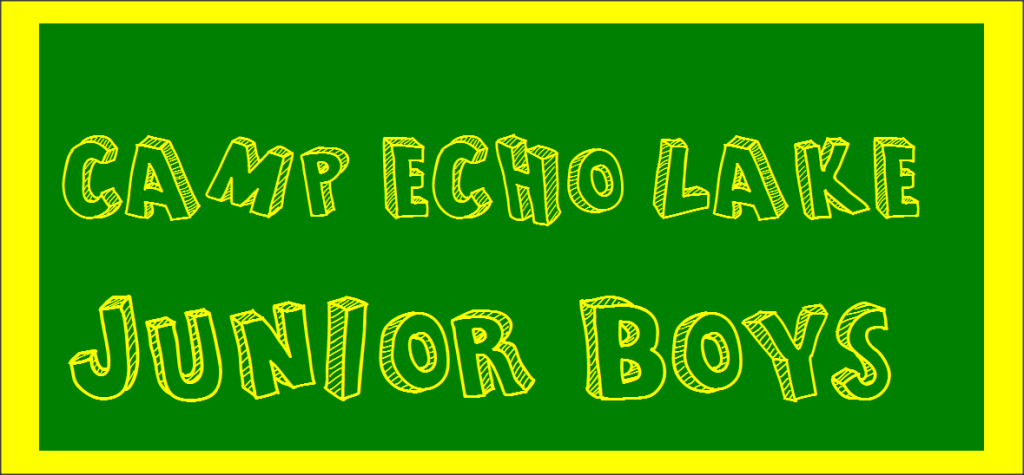 JUNIOR BOYS HEAD COUNSELOR – Patrick McNeece
"MONEYBALL"
Special events are always fun to plan, and each summer we do our best to spice things up a little. This summer, Sam Wilkinson (Programming), Matt LeMoine (Inter Boys HC) and I decided to create an event tailored to all of the interests of each camper. The event – that we titled "Moneyball" – included a few sports challenges, as well as some simple (yet entertaining) challenges like paintball tossing.  Many of our dedicated counselors left covered in paint!
At each event, the campers collected official Moneyball dollars that were added to the group total, which were then used for prizes.
For Moneyball, we mixed Inters with Juniors and split them up into groups of 20 campers.  It was a great way for the Juniors to hang with the Inters and get to know them a little better.
BOWLING OUTING
The Junior Boys hopped on buses this past week to head out to the new and improved Lake George Bowling Center (now known as Lanes and Games).  The boys had a blast!  It was great to sneak off camp for a special trip.  The campers enjoyed arcade games and won TONS of tickets, which they then exchanged for prizes.
THE LION KING
The Frosh Boys and Girls performed The Lion King together.  It was incredibly cute and entertaining.
VISITING DAY!
One of the most anticipated days of the summer is always Visiting Day.  It was great to meet the families of our new campers, and catch up with the returning families as well.  Our new staff members (who have never witnessed the famous "stampede") were in hysterics when Tony gave the countdown, followed by seeing moms and dads literally crawling over each other to get to their little ones.  The weather held up; lunch was delicious; and it was great to see families out at all of our activities areas.
AFTER VISITING DAY…
After Visiting Day, it's always great to see the campers helping each other out with possible homesickness or adjustments to camp.
We had very few sad faces when moms and dads left, and even the campers who were initially sad jumped right back into the flow of camp.  Our talented staff members really worked together to make sure that the transitions of Visiting Day went smoothly.
HALLOWEEN
Camp Halloween took place in Senior Village. The kids' costumes were amazing!  If our boys didn't have enough candy from 9am-3pm, they certainly did by the time Halloween ended!
INTER-CAMP
A few of our Upper Junior boys "played up" in the Inter-aged inter-camp baseball tournament that took place here at Echo Lake.  We competed very closely with both Baco and Brant Lake teams, but fell two runs short against Brant Lake in the semis.
PROMISE CARDS UPDATE
Matt LeMoine and I have circled back with a few groups on our previously mentioned development project that involved the "promise cards."  It was awesome to hear that many of the boys had already given a promise card to another camper or staff member.  They were also able to share their promises and how they felt when keeping their promises to others.
COMING UP
A few of our Junior Boy groups have their Trek overnight this coming week (and are excited for more s'mores I'm sure).  The Upper Junior Boys also have their second campfire.