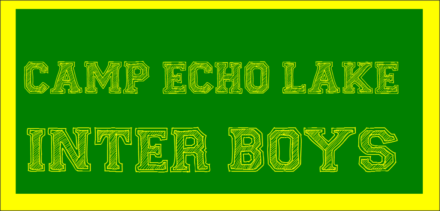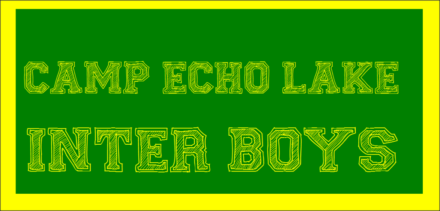 The first week of summer 2018 at Camp Echo Lake is complete for the inter boys! It's been an amazing week full of new friendships, weather changes, and exciting activities!
The rain couldn't stop us from having a great week of activities! This week the inter boys loved spending time at soccer, baseball, hockey, basketball, and sky village, among many others. The theatre auditions for both the lower and upper inter show were this week as well! The Upper Inters are getting ready for their production of Singin' in the Rain 
this Saturday
, while the lower inters have just stared rehearsing for Alice in Wonderland later in the summer.
We've also had a full roster of evening activities going on! Some of week one's highlights were our Main Village Lip Sync Battle, playing the Mostest, and of course hoe-down.
We finished off the first full day of camp with a game of the Mostest! Campers competed to see who had the longest hair, dirtiest socks, most original dance move, and the most convincing impression of Tony Stein. A great time was had by all!
The Lip Sync Battle gave the inter boys a chance to showcase some of their best dance moves and some incredible spirit in front of all of main camp.
We ended the week with an awesome all-inters game of Dutch Auction. Each bunk gathered up a selection of random items from their bunk in a laundry bag. Each round, judges asked groups for a specific item and the bunk with the closest match won points. The boys showed a ton of spirit and creativity during this event.
Inter Boys are off to an amazing start! Stay tuned for more fun!!